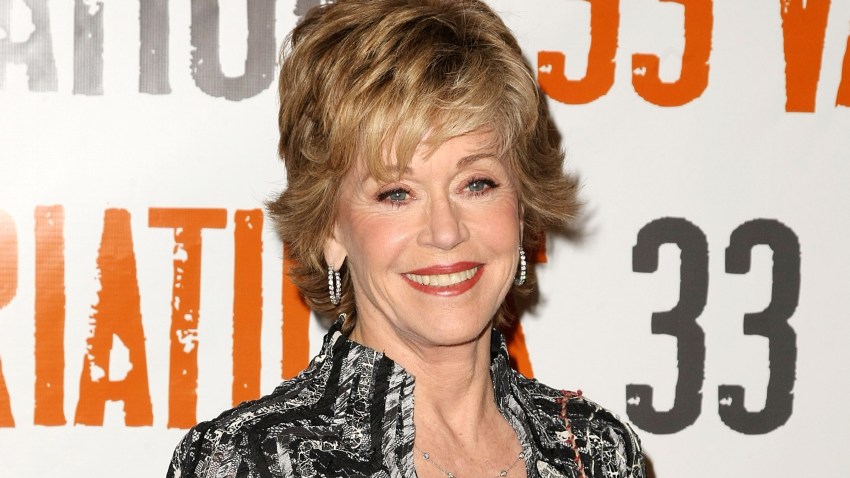 Jane Fonda may be reinventing herself as a blogger.

Usually we have to wait for the celeb beat writers to tell us who was doing what and where whenever they drop into the city, but Fonda wrapped up five days in Chicago last week visiting her grandkids, and the details of her trip could have come straight out of a city tourist guide.

The actress blogged her experience, complete with photos at JaneFonda.com.

She gushes about her experience at the Park Hyatt Hotel where her grandkids thought they had "died and gone to heaven."

Fonda says she's been to Chicago many times, filming movies and appearing on Oprah, but it was the first time she was able to explore the city in the summer.

The world traveler was just another tourist in the city, snapping photos of the John Hancock Building, The Drake Hotel, Fourth Presbyterian Church, Oak Street Beach and the requisite deep dish pizza at Lou Malnati's. She also laments that she didn't have time to check out the Museum of Contemporary Art.

Fonda's son, Troy, plays Sam Miller on the STARZ TV drama "BOSS," so her trip also included a trip to the set.

On another night, Fonda enjoyed tapas at the Purple Pig before taking the Architectural Tour.

And that's just the half of it. Fonda's blog post was labeled "Part 1," as she plans to follow up with another post soon.