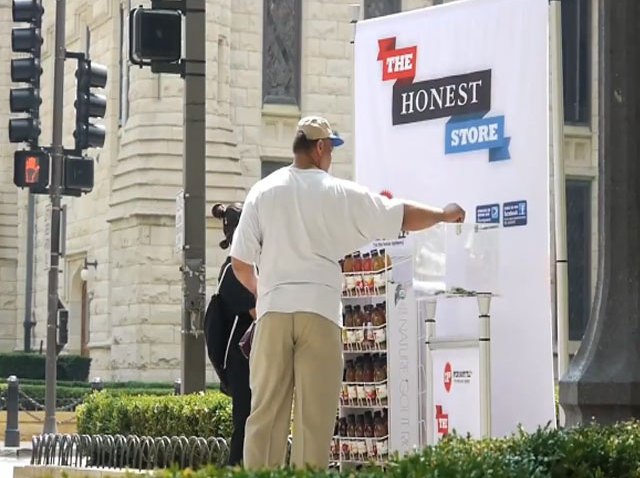 Chicago, what happened?

A company called Honest Tea earlier this week tested your honor system, and the results leave the city steeping in disappointment.

On the plaza outside the Board of Trade at Water Tower Place and Millennium Park, stands of cold ice tea were set up with nothing more than a clear plastic box and a sign encouraging passers-by to pay on the honor system.

Anybody who wanted tea was asked to put a buck in the box.

"It's an experiment we're doing all over the country," said Evan Nimke of Honest Beverages. It was a marketing stunt and a social experiment all rolled into one.

When asked about it, most of you thought there'd be no issue with your fellow citizenry ponying up.

"They'll put a buck in there," said trader Mario DiBartolo. "They are honest people."

At first, the numbers seemed promising. And when reporting on the results from other cities, we used the term "only" when pointing out that 89 percent of people on Wall Street paid up.

Chicago's results are downright embarrassing. Nearly a quarter of you snagged a tea and walked away. Just 78 percent plopped a buck in the bucket.

Who taught you such dishonesty? Politicians?