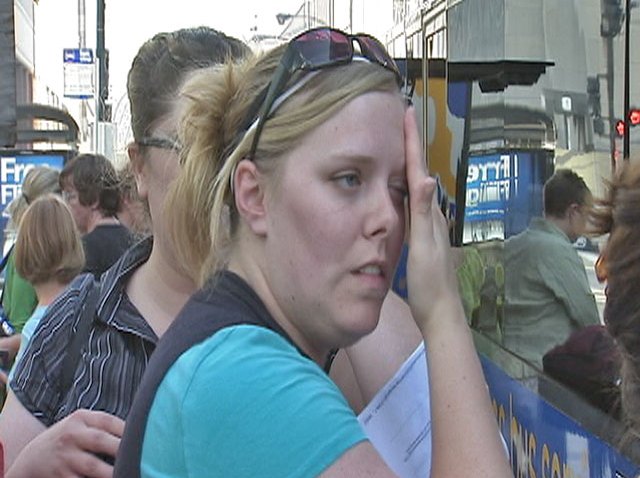 Chicago Transit Authority cooling buses were brought to the aid of dozens of people Thursday afternoon who said they became ill while waiting for a bus near Union Station, fire officials said.

Fire personnel responded to 315 S. Canal St. about 5:15 p.m. on a report about 150 people suffering from heat exhaustion, Fire Media Affairs spokesman Quention Curtis said.

The people, many of them in town for a Pampered Chef conference, were waiting for buses provided by Megabus to take them to Des Moines, Iowa. Some may have been waiting for as long as two hours, witnesses said.

Emergency personnel brought water and Gatorade to rehydrate those who felt ill. Others cooled down on the provided cooling buses. No one was transported to the hospital and none of the conditions appear to be severe.

"I guess I would describe it as chaotic. It was just kind of a mess. Everyone's starting to get really hot. There were just so many people here in the crowd," said traveler Brady Fuller.

The temperature in Chicago is hovering around 90 degrees with high humidity, pushing the heat index into the triple digits in some areas.

Health officials earlier in the day reminded citizens to take the weather seriously.

"If you don't have access to air conditioning and you are concerned about your health, pick up the phone and call 3-1-1 to find the nearest cooling center," said Dr. Suzette McKenney with the city's Department of Public Health.


Copyright CHIST - SunTimes