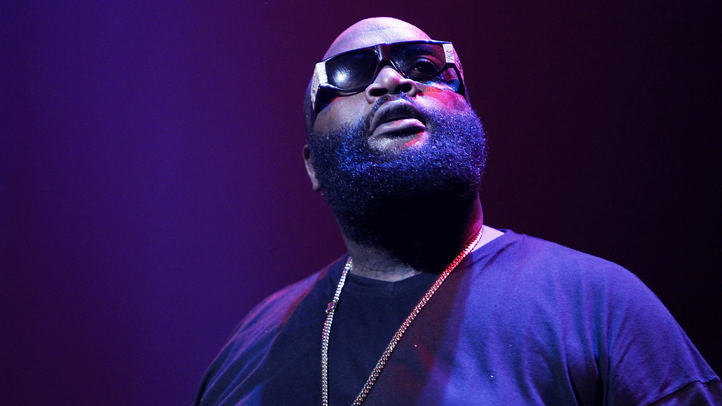 Miami rapper Rick Ross may want to avoid Chicago for a while.

Chicago Police are investigating what is purported to be a Gangster Disciples video message, threatening Ross and the rest of the members of his Maybach Music Group, for name-checked GD founder, Larry Hoover. The GDs are also upset that Ross used "their" Star of David symbol on one of his mixtapes.

A Chicago Police spokesman would not immediately confirm to NBCChicago that police were looking into the case, but gossip site TMZ said they had confirmation from a Chicago police source who said an investigation was underway.
From the video:

"It's like this right here. We pulling up on you, we pressin' up on you, the whole Maybach. Don't matter who in Maybach, everyone on your label is in trouble," one of the gang members says in the video. "Whatever city, whatever state, we pressin' on you, so all you promoters, you better know that before you book Rick Ross, you better talk to us."

Ross' Maybach Music Group includes Chicago rapper Rockie Fresh, who was signed to the label earlier this year.

The video doesn't make any direct threats of violence, although several gang members make gun trigger gestures with their hands. The narrating gang member goes on to tell Ross "you gotta cut the check" suggesting Ross owes a royalty to the Gang for using Hoover's name.

Ross has decided to cancel the rest of the dates on his current tour, although he says it has nothing to do with the gang video. Ross told a Miami radio station that "ain't no checks gettin' cut," and referred to a recent trip to Chicago -- the birthplace of the Gangster Disciples -- as proof that he isn't afraid to "handle my business."
WARNING THE BELOW VIDEO CONTAINS GRAPHIC LANGUAGE: