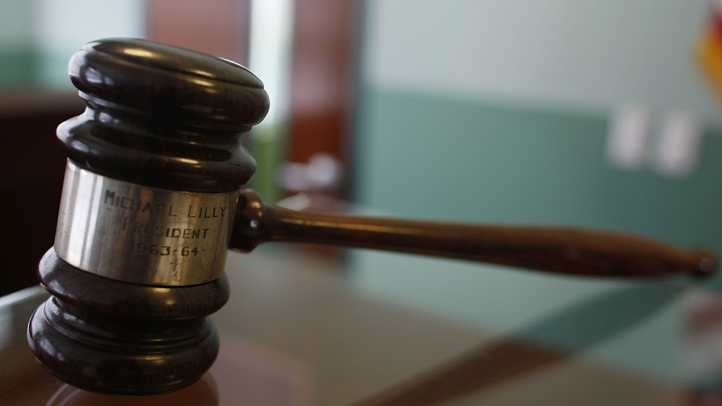 Federal investigators continue their crackdown on Chicago-area gang members who slip across state lines to conduct their violent activities, including kidnapping and murder.

A superseding indictment was returned Thursday charging Two Six Nation gang members and an associate for the May 16, 2003, murder of Julio Cartagena in East Chicago, Ind.

Jesus Valentin Fuentes, 39, of Chicago; Kiontay Kyare Pennington, 34, of Gary, Ind.; Adron Herschel Tancil, 36, of East Chicago, Ind.; and their associate Oscar Cosme, 41, of East Chicago could face the death penalty if convicted.

According to the indictment, Cartagena ran afoul of the gang for stealing a large quantity of cocaine that had been fronted to purported Dark Side Two Six Nation higher-up Fuentes by members of a Mexican drug-trafficking cartel.

Investigators said Fuentes enlisted fellow gang members and an associate to place a tracking device on Cartagena's vehicle to discover his whereabouts and recover the cocaine or any of the proceeds from the sale of the drugs. This strategy proved unsuccessful.

According to court papers, Fuentes then directed Henderson, Pennington and other gang members to kidnap Cartagena's children and the mother of his children to pressure him into returning the cocaine and/or proceeds from its sale. Hammond police officers ultimately rescued the family members. No one was hurt.

Prosecutors said Fuentes then directed Henderson, Pennington, Tancil and Cosme to kidnap Cartagena. During the course of the attempted armed kidnapping in East Chicago, Cartagena was shot and killed. A police chase ensued. Henderson, who was driving a vehicle, crashed into an oncoming truck and was killed.

Fuentes is currently incarcerated in federal prison in Illinois. Tancil was recently transferred to a federal holding cell from the Indiana state prison system. Pennington and Cosme were recently arrested.

David Capp, US Attorney for Northwest Indiana, and his prosecuting team are targeting gang members and their associates. This is the third major criminal enterprise that Capp's office has investigated and brought charges against in the past 18 to 24 months. As a result, Capp said crime has dropped dramatically in areas like East Chicago and Hammond, Ind.

"I don't care if it is yesterday or eleven years ago, we are coming after you and you are next," Capp said.

The charges were filed as a result of an investigation by the Bureau of Alcohol, Tobacco, Firearms and Explosives Merrillville Field Office, the Bureau of Alcohol Tobacco Firearms and Explosives HIDTA Taskforce, the Federal Bureau of Investigation, the East Chicago Police Department and the Hammond Police Department.