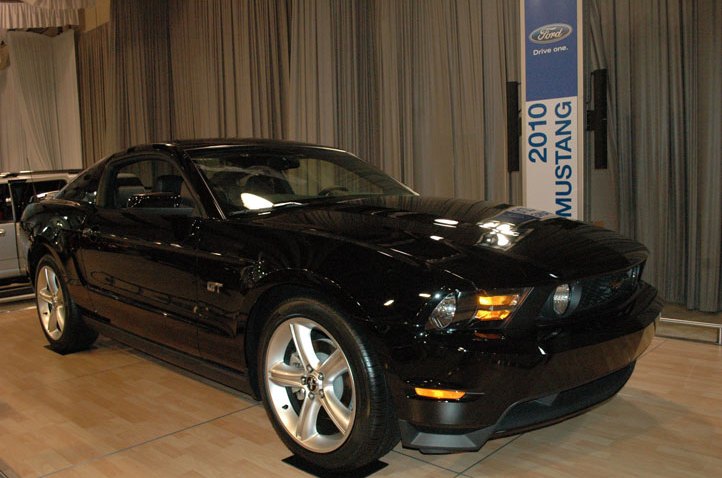 Henry Ford is credited as once saying that a customer could have their car painted any color they wanted as long as it was black. And in Chicago, that's just the way buyers seem to like it.

In Philadelphia, they've got the blues. In Cincinnati, they've got -- well -- the reds.
According to sales data released Tuesday by Ford Motor Co., Cincinnati is the top market for red cars in the U.S., while Philly buyers prefer blue.
Sometimes, color preferences are logical. Buyers in hot cities, like Phoenix and Dallas, like their Fords white, while buyers in colder cities, like Minneapolis, Kansas City and Detroit, are partial to red. No-nonsense New Yorkers like black and gray.
Sometimes, the preferences are a puzzle. Boston is the top market for both brown and green cars. Is that green for Celtics fans? In Florida, they like gold. Maybe that's for the golden sunshine. But they also like gold in Pittsburgh.
San Francisco was the top market for silver, which is also the most popular color nationwide. Silver was the most popular color in the U.S. this year for the ninth year in a row, according to data released this month by Pittsburgh-based paint maker PPG Industries Inc. Twenty percent of U.S. cars are silver. White finished second and black was third.
Ford also found that Boston was the top market for its four-cylinder engines, while oil-rich Houston, the top market for pickup trucks, gets its vroom from V8s. The tree-hugging cities of San Francisco and Seattle are the top markets for hybrids.
It may seem trivial, but the information is critical to the company and its dealers. Ford said it analyzes the data carefully to figure out which vehicle configurations will be the top sellers in any region.
Ford said the correct vehicle mix results in better sales for dealers and better customer service, since customers can find the vehicles they want more quickly.

COLORS

BLACK: New York; Los Angeles; Chicago; Miami; Detroit
BLUE: Philadelphia; Washington; Boston; Seattle; Detroit
BROWN: Boston; Minneapolis; Phoenix; Chicago; Pittsburgh
GOLD: Orlando; Miami; Pittsburgh; Denver; Washington
GRAY: New York; Boston; San Francisco; Los Angeles; Pittsburgh
GREEN: Boston; Seattle; Philadelphia; Pittsburgh; Washington
RED: Cincinnati; Minneapolis; Detroit; Kansas City; Pittsburgh
SILVER: San Francisco; Phoenix; Los Angeles; Charlotte; Washington
WHITE: Phoenix; Memphis; Los Angeles; Denver; Dallas

ENGINES

FOUR-CYLINDER: Boston; Pittsburgh; San Francisco; Washington; Philadelphia
SIX-CYLINDER: Detroit; New York; Chicago; Kansas City; Philadelphia
EIGHT-CYLINDER: Houston; Memphis; Dallas; Denver; Minneapolis
HYBRID: San Francisco; Seattle; Los Angeles; Washington; Boston
Copyright AP - Associated Press