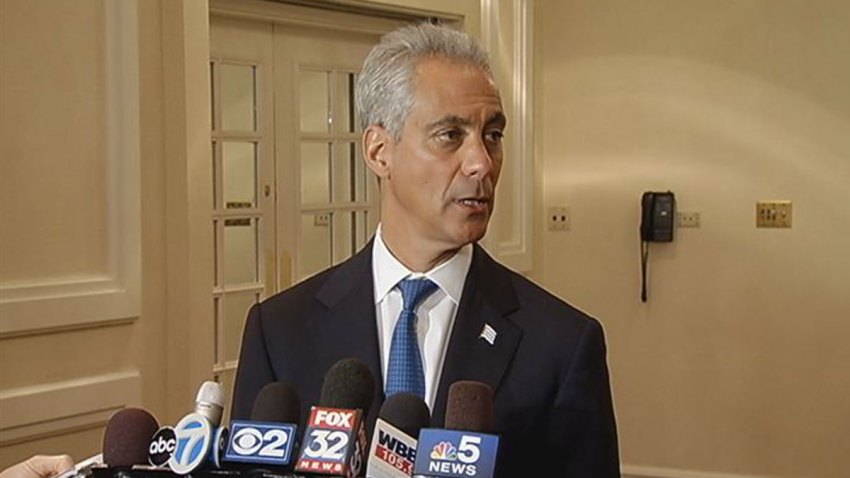 Mayor Rahm Emanuel's motorcade has again been captured on camera running a red light, and in the latest incident the vehicle is seen traveling down the wrong way of the street for nearly a full city block.
Video of the incident, showing a timestamp of March 21, shows a mayoral vehicle passing through the intersection of North Cicero Avenue and West Washington Boulevard. The video was published by the Crime in Wrigleyville and Boystown website.
Emanuel turned and walked away from reporters when he was asked about the video at a Monday press conference.
A second video from last month shows the mayor's SUV running another red light at Lake Shore Drive and Belmont Avenue.
A mayoral spokesperson said the fines from both incidents have been paid.
The mayor's vehicles have been recorded running red lights several times since the beginning of the year. Earlier this year, Emanuel said he personally pays the fines.
"I always pay them," Emanuel told NBC Chicago in January. "Since there's a tail car given, there are some instances where they can't get through a light because they can't get separated from the first car. That may be what happened but whatever it is I pay them, even though I'm not driving."