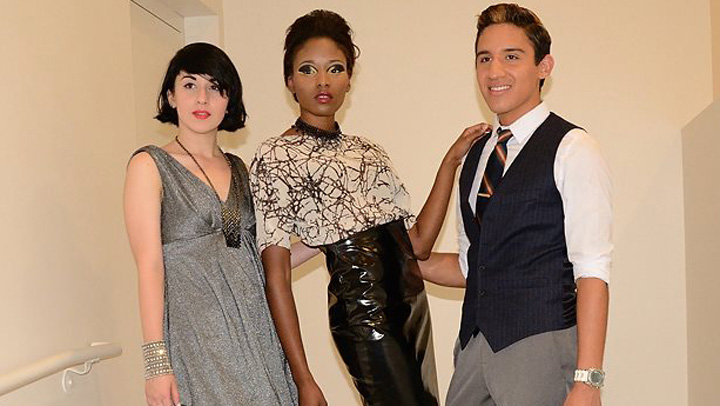 Showing your collection at New York Fashion Week is a monumental achievement for any young designer.

Coming up with the funds to make it happen -- transportation, lodging, model and hairstylists -- is a whole other matter.

That's the dilemma facing Omar Villabos and Gordana Rasic, the Chicago team behind fashion label GOCA.

The pair have been chosen to show their Fall/Winter 2012 collection at the Emerge! runway show in front of such fashion luminaries as Andre Leon Talley and Diane Von Furstenberg.

But Villabos and Rasic are college students, and like most students, don't have a lot of extra cash laying around.

"When we got asked to show during New York Fashion Week, we were thrilled but also nervous. We were afraid of not being able to raise the money on our own, without help of our parents," said Villabos, a Columbia College sophomore.

The pair figures it will take $5,300 to cover the expenses for the trip, and they're turning to the public for help.

They've raised more than $3,000 on a fundraising page, but are hoping to cover the rest during a benefit party at NV Penthouse Lounge on January 27th from 6-9 p.m. Tickets are $10-$15. RSVP at publicist.gocadesigns@gmail.com

"It's great how everyone in Chicago is willing to support one another when in need," Villabos said. "We are proud to call ourselves Chicago-based designers, and being as young as we are, Chicago has believed in us and our talent and we are forever grateful for everyone's support."