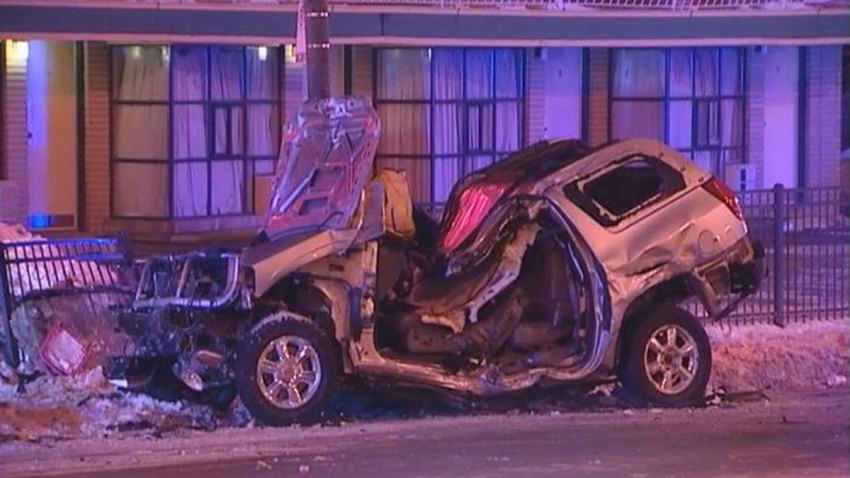 Two men were killed in a rollover crash Monday night in Chicago's northwest side Norwood Park neighborhood, officials said.
A GMC Envoy SUV was northbound on the 6000 block of North Milwaukee Avenue about 10:45 p.m. when the driver lost control and hit two fences. The vehicle flipped onto its side and hit a light pole before coming to a stop, said police officer Hector Alfaro.
The 28-year-old driver, Dionte Coleman, and Rufujio Gomez, 39, were removed from the SUV and taken to Resurrection Medical Center.
Gomez was pronounced dead at Resurrection Medical Center at 12:01 a.m., while the Coleman was pronounced at 12:03 a.m., the Cook County Medical Examiner's office said.
The police Major Accidents Investigation Unit was investigating the crash.