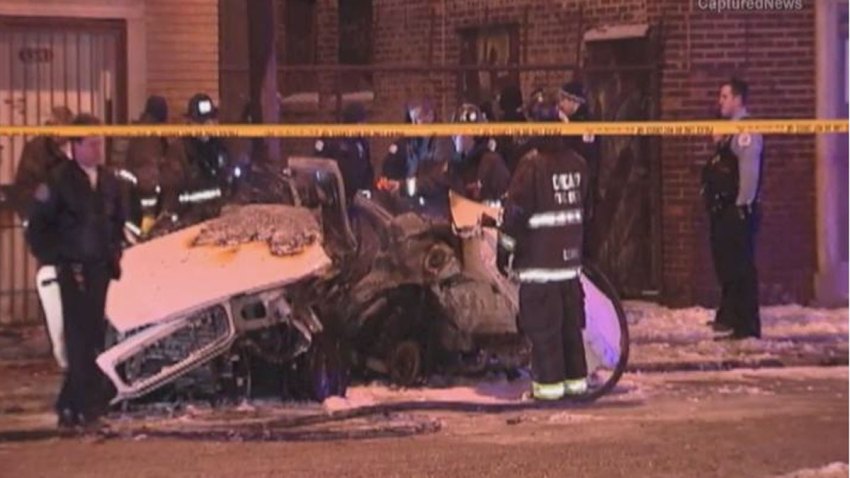 Two people were killed and another critically injured in a car crash early New Year's Day in Chicago's West Garfield Park neighborhood, authorities said.
Crews responded about 4:45 a.m. to the crash in the 4500 block of West Lake Street, Fire Media Affairs spokesman Juan Hernandez said.
The vehicle had been travelling westbound when the driver crashed into a support column on a section of Lake Street that's under the Chicago Transit Authority's elevated tracks.

A man and a woman in the car were dead at the scene, and another woman who was ejected from the car was taken to Mount Sinai Hospital in critical condition, according to police and fire officials.
The police department's Major Accidents Investigations unit was investigating.