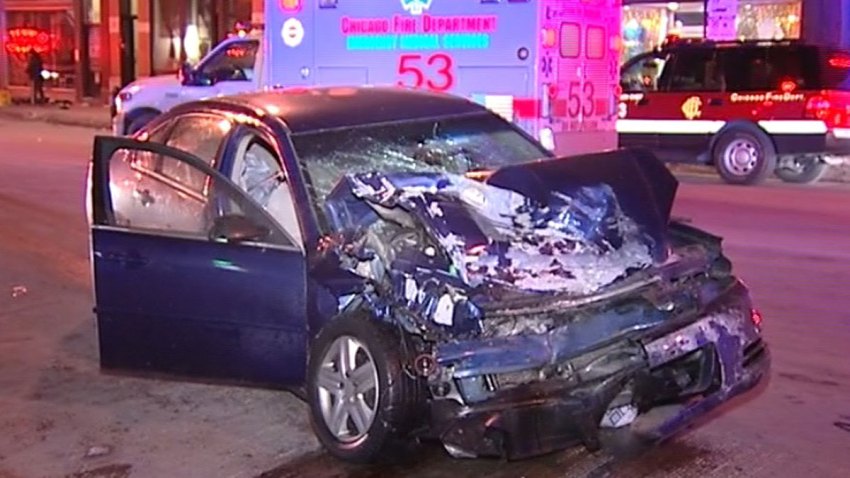 A crash on Chicago's west side involving four vehicles that left at least seven people injured may have been alcohol-related, a police officer said.

The 1:30 a.m. crash, on the 1500 block of West Chicago Avenue, occurred when one car heading eastbound "at a high rate of speed" rear-ended another car. That set off chain-reaction crash involving two other vehicles, said Officer Hector Alfaro.
It appeared three sedans and an SUV were damaged.
Seven people were transported to Mount Sinai and Northwestern Memorial hospitals, Chicago Fire Department spokesman Joe Roccasalva said.
Four people were in serious-to-critical condition, one person was listed in stable condition, and two others were in good condition.

The driver who was said to be speeding was taken into custody. No other information about any of the people involved was available as of 5:45 a.m.