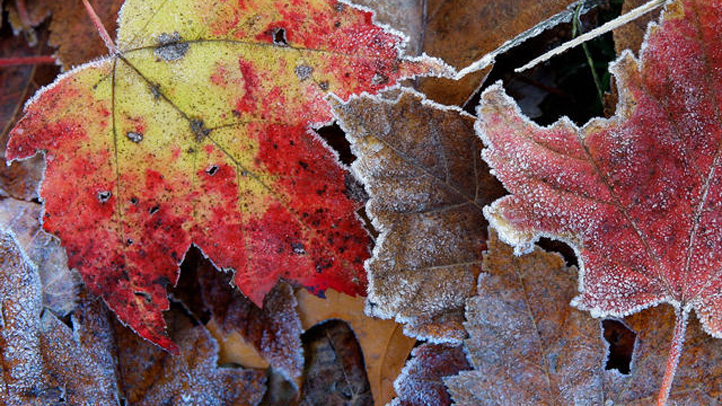 Brace yourself. The Chicago area could see its first frost of the season by the end of the week.
Weather models show temperatures in some locations could plunge into the mid-30s overnight on Friday, creating frost and a possible freeze by dawn.
It's the culmination of what is expected to be a chilly week after a mild weekend, with Monday being the last warm day for at least the next seven days.

Temperatures could drop from the mid-70s along the lake to the 50s as early as Monday evening. Clouds likely will increase by the afternoon in far northern counties, signaling a sharp fall in temps that gradually will slide south toward Chicago.

Some drizzle or spotty showers are possible late Monday, and lows could dip to the mid-40s by dawn in north and west counties.

There's another chance for sprinkles or spotty showers on Tuesday, a day expected to otherwise be mostly cloudy and much cooler with highs in the upper 50s to low 60s.

Wednesday rebounds with partly sunny, breezy and milder conditions boasting highs in the low- to mid-70s. Showers are expected to develop overnight, and by Thursday, periods of showers and a few thunderstorms are likely.

Friday looks to be unseasonably chilly with highs between 55 and 60 degrees. Those temperatures are expected to persist in the area through the weekend.