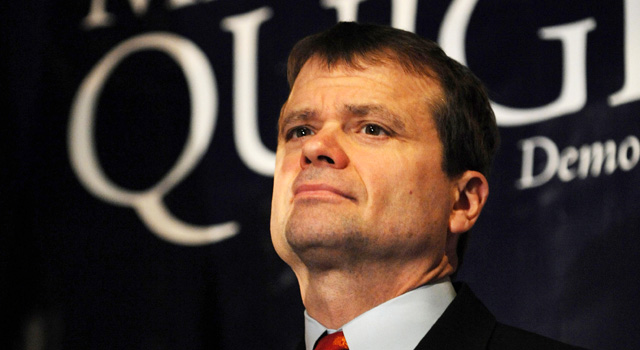 Congressman Mike Quigley is headed to the chaos of Ukraine. The North Side congressman will be part of a delegation that leaves in the next few days.

Quigley's district is home to a large number of Ukrainian-Americans.

"It's always been the role of the U.S to help," Quigley said during an interview on WTTW's Chicago Tonight that will air at 7 p.m.

Quigley said it is in the interest of the United States to become involved because the United Nations is stymied.

He cited economic sanctions employed by the U.S. against Russia in an attempt to make the government of Vladimir Putin cease further aggression into Ukraine.

"I think the sanctions are starting to work," Quigley said, "I think we let sanctions work as much as possible."

Calling Putin an opportunist who will go as far as he can, Quigley said, "I think he's [Putin] beginning to understand conflict is bad for business."

However, critics of the Obama administration argue that harsh rhetoric and even sanctions will not alter Russia's course.