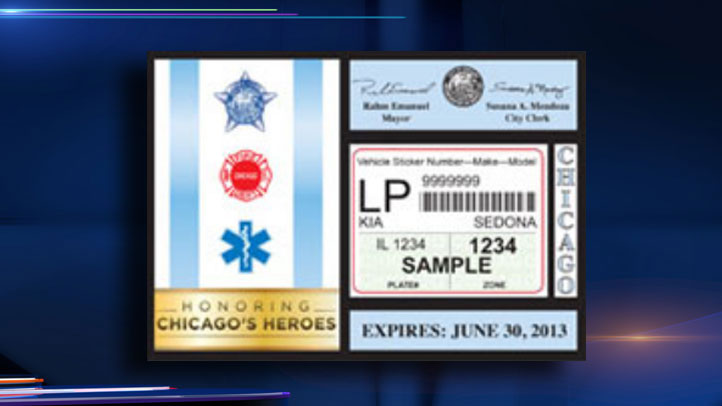 Chicagoans can buy their new city sticker at the clerk's office beginning Tuesday, a month earlier than last year.

In-person sales also begin at more than 400 locations throughout Chicago. Online sales started April 23, three weeks earlier than last year, and renewal forms were in the mail last month, acccording to the clerk's office.

City Clerk Susana Mendoza hopes that's plenty of time for drivers to place their order before June 30, when the old stickers expire. (Reminder: Drivers with multiple stickers on a windshield can be ticketed.)

Sticker prices increased this year. Passenger city stickers cost $85, and larger passenger vehicle stickers cost $135. Pickup trucks must pay $200 and stickers for commercial trucks cost $450.

To purchase a sticker in person, Chicagoans will need their license plate number and a driver's license or renewal form.