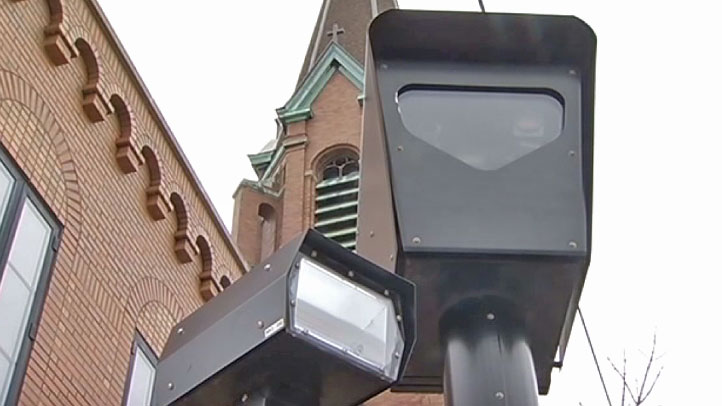 Get ready to slow down or pay up in Chicago. Word is the speed cam bill will be introduced at Wednesday's meeting of the Chicago City Council.

And if passed, the number of cameras around the city could ultimately number in the hundreds.

The state law allowing the cameras, which Gov. Pat Quinn signed last month, originally called for the retrofit of 79 red light cameras. Mayor Rahm Emanuel on Monday revealed that he wants to see about 360 cameras, but denied it's a smokescreen to raise more money.

"That's not the intention nor what we're going to do. There'll be some effort on both where we do it and what hours we do it," he said.

From where did the 360 number come? Emanuel spokeswoman Sarah Hamilton explained:
"Although state legislation authorizes the creation of approximately 1,800 safety zones in Chicago, the administration plans to limit automated camera enforcement in safety zones to fewer than 20% of the allowable locations (or 360 zones).

Further, we do not expect to reach anything close to that 20% threshold in the first year of the program – we will take a measured and data-driven approach to the use of any automated camera enforcement in safety zones."

Violators would see fines based on how fast they were going and on how many offenses they've had.

In advance of Wednesday's City Council meeting,aldermen demanded more information on the proposal in a closed door briefing
.

Cameras around schools would operate on school days between the hours of 6 a.m. and 8:30 p.m. Monday through Thursday and until 9 p.m. on Friday. Around parks, cameras would start rolling one hour before the park opens and stop one hour after it closes.

"I can't think of many of my schools that run programs until 8:30 every night," Ald. Scott Waguespack (32nd) said,according to the Chicago Sun-Times
.
City Council must approve the ordinance before those cameras can be installed. A final vote on the issue is likely next month.

A study by the Chicago Department of Transportation last fall estimated the cameras could pull in about $100 million in new revenue for the city.