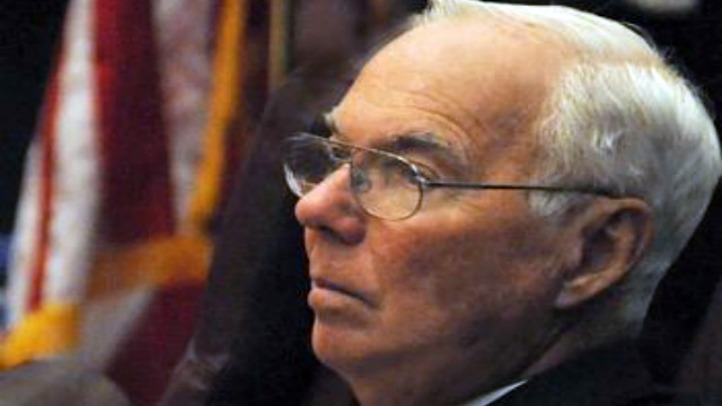 Former Ald. Richard Mell shed tears Wednesday as he reflected on what he called a "phenomenal life" while expressing regret for the time his nearly 40 years in public service kept him away from loved ones.

Mell, 75, stepped down in July in a move that led to his daughter, Deb Mell, named as his replacement.

The tributes during Wednesday's session of the Chicago City Council included a reflective video, kind words from former colleagues and a standing ovation for a man that Ald. Danny Solis (25th) called a "Chicago landmark."

"You touched everyone," said Mayor Rahm Emanuel. "There will only be one Dick Mell."

Mell was first elected 33rd Ward alderman in 1975. He's worked with eight Chicago mayors, and though he only worked with Mayor Rahm Emanuel for two years, he indicated he was impressed.

"I wish you had been here 12 years ago. I find you refreshing," said Mell. "You're making decision that a lot of people would shy away from."

With her sister Patti Blagojevich looking on, Ald. Deb Mell praised her father for teaching the children the value of public service and the sacrifices that come with it.

The younger Mell recalled her father's absence at Thanksgiving holidays, when the family would wait to start dinner and the alderman was out delivering turkeys to residents of Lathrop Homes. She told those in the chamber of the constituent phone calls to the house because her father "felt compelled to give everyone our home number."

And she empathized with her father's grumpy demeanor before family vacations.

"I've only been an alderman a short time, but I get it," she said. "I look forward to following in your footsteps."

In his own remarks, the retired Mell said it would be impossible to recount 38 years in three minutes but said there's no greater job than one that allows you to change lives.