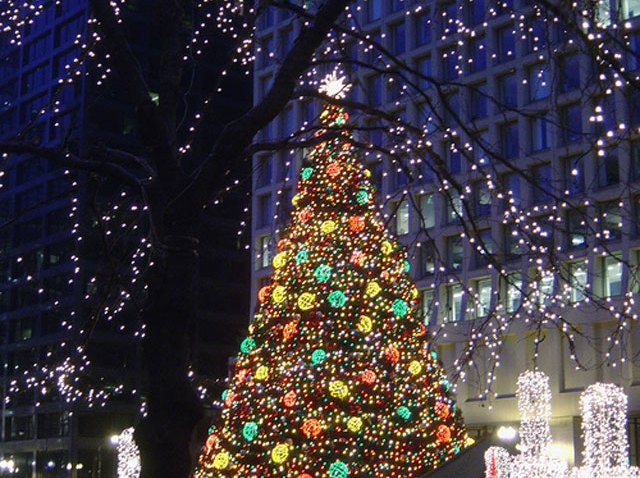 The tree is a little bit smaller this year, but the spirit of Christmas was alive and well as Chicago lit up the city's official tree in Daley Center Plaza.

Wednesday's ceremony -- the city's 96th annual -- got some big help from NBC talk show host and actress Bonnie Hunt.

Hunt, Mayor Richard Daley and Megan McDonald, the Executive Director of the Mayor's Office of Special Events, all took time to acknowledge the Weivoda Family, who donated the 52-year-old, 10,000 pound, 56-foot blue spruce to the City of Chicago.

In the past, Chicago's official tree was actually comprised of numerous trees tied together. Budget issues tapered that back this year.

"I know that people have been making comments about Charlie Brown, and what the tree looks like, but everybody remembers during the Charlie Brown Christmas, he said that all the tree needed was a little bit of love. And we've gotten a lot of love from the city of Chicago and we are very proud of this tree," McDonald said.

The tree is adorned with 7,000 energy-efficient LED bulbs, which, as Mayor Daley pointed out, will save about $8,000 for the taxpayers.

The bulbs were donated by Underwriters Laboratories, which stepped in as the ceremony's corporate sponsor for the second year in a row.

The Chicago Public Schools All-City Elementary Youth Chorus performed a number of songs for the gathered crowd.