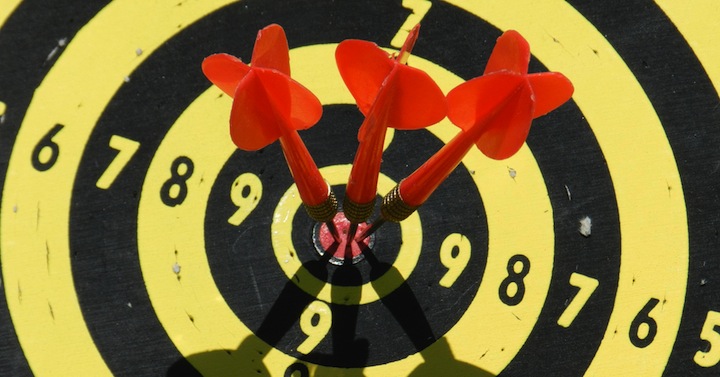 Usually when you start a service-based business, you're dying to get clients and customers in the door. Therefore, you'll drift away from your niche demographic, gender, or geographical requirements to get somebody, anybody, on board. This happened to me five years ago when I started Step It Up With Steph: Even though I knew I wanted to only work with women ages 20-60, I would accept men, young and old, as clients. I'd also accept clients who were outside of my five-mile radius, which hindered my scheduling because I traveled to my clients to provide in-home training.
As I started working with more men, a friend with an MBA urged me to change my signature hot pink color on my fliers to something more masculine. This was another warning sign that I should have stopped marketing to men and kept focusing on women. Choosing a new color was painful. I fought this process because truth be told, I did not want to work with men or attract more male clients. Nonetheless, I followed the advice after another of my successful marketing friends chimed in, and made dark purple fliers for men.
For a full two years I worked with both men and women, and accepted clients outside my travel range. Although business was booming, I felt like I kept moving further and further away from my passion and real reason for starting my business. I was torn. At this point, men accounted for half of my income and clients. Likewise, half of my clients were also outside of my travel distance. My schedule was brutal, and I was very bitter at the end of the day.
Chicago Business
At this point, it took was one inappropriate comment from a male client and a near-accident on a busy road to solidify my feelings: I fired all of my male clients and focused solely on women, and had strict criteria for how far away I was willing to travel.
Since then, business has boomed. My prices increased and more and more women found out about my services. I truly became a women's only business, and today rarely travel more than a mile for clients.
So the moral of the story is this: Really focus on who is you want to work with. Who do you work with best? Which gender? Or is it both men and women? What age group? Where are they located? What makes the most sense for your business? Don't be afraid to get too specific. Focus your time and energy on your passion and on where your revenue is coming from.
Stephanie Mansour, of Step It Up With Steph, is a TV personality and Chicago personal trainer for women.