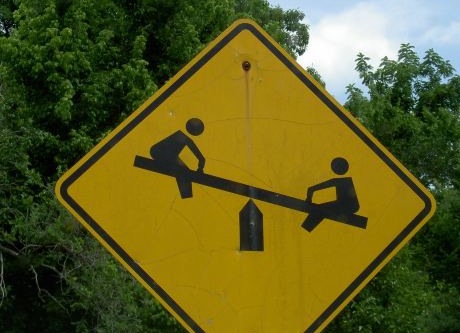 To state the obvious, most business owners are really good at what they know. If they love wine they can tell you anything about wine, if they are chef they will cook you an incredible meal, if they own an insurance agency they can talk to you all day about insurance. Pretty basic: People are good at what they are passionate about.
When you start a business you are opening up a whole other world of things you have to know and be good at doing. Now, real estate, taxes, accounting, marketing, HR, training, etc. all need to become your area of expertise.
I have discussed this with small business owners countless times and they all say running a business involves so much more than they thought. For many of them, they are just not good at doing some of these topics and in fact are downright afraid of some of them.
This concern of being a jack-of-all-trades came to mind as I watched a presentation given by Mark Masseur of Symmetri Marketing Group, LLC. He was speaking to a group of young entrepreneurs but the message holds true for any entrepreneur. His message: "Get a partner".
He and everyone else I have ever spoke to on this subject, say find a partner that is not a friend or family member. While yes that can work and often family and friends help in the beginning, you need a business partner, not a friend. Additionally, that business partner should possess the skills that you are lacking.
Business is tough, and it is often unrealistic to think you can go it totally alone. For one person to not only possess all the skills needed to run a successful company but enjoy doing it is the exception, not the rule. Having a partner also allows each individual to focus on what they are good at and like doing.
Finding a partner often times helps grow an idea in ways that being on your own you may never have considered. It brings additional resources, networks, and energy to a project. Having clearly defined rolls in the partnership from the beginning is critical to its success. As with everything in life, clear and consistent communication will make a partnership thrive and sustain through the years.
As managing partner of MJF Partners LLC, Ms. Flynn brings over eight years of experience in small business and non-profit development. Prior to founding MJF Partners, Ms. Flynn was the executive director of the Lincoln Square Chamber of Commerce. As executive director she brought her passion for independent business and community building to Lincoln Square and created a sense of place that helped to transform the Lincoln Square Community. Flynn is a skilled and experienced executive with a proven track record of creating a successful business climate balanced by strong values of sustainability and community. This experience is utilized as she partners with businesses to maximize resources and opportunities to exceed their goals.