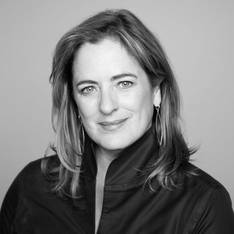 There's a lot to wrap your mind around with the approaching Chicago Ideas Week, the weeklong invasion of super-smart and super-influential folks taking place at venues all over town from Oct. 8 to 14.
We're helping with a series of speaker profiles designed to highlight the speakers who will benefit you, the sexy Chicago entrepreneur. There are just over 100-plus speakers announced so far, and more to come.
In this profile: Susan Credle.
Chicago Business
Accolades: As Leo Burnett's creative officer, Credle has led the teams behind the campaigns McDonald's Happy Meal "Happy Tales" and Allstate's Mayhem."

Why you should care: Even if you haven't heard of the campaigns mentioned above, surely you've heard of Leo Burnett. If not from the real world, then at least from mentions on Mad Men. Well, Credle and her work is real and you've likely seen it without knowing it was hers – which, unless you're in the ad game, is probably a good thing. Because, well, in an advertisement you want the brand to shine through, not the agency. If you value advertising, pop a squat and listen up to what Credle has to say.
When you can see her: Oct. 9, 12 p.m.-1:30 p.m., Edlis Neeson Theater at the Museum of Contemporary Art.
Read more here.
David Wolinsky is a freelance writer and a lifelong Chicagoan. In addition to currently serving as an interviewer-writer for Adult Swim, he's also a comedy-writing instructor for Second City. He was the Chicago city editor for The Onion A.V. Club where he provided in-depth daily coverage of this city's bustling arts/entertainment scene for half a decade. When not playing video games for work he's thinking of dashing out to Chicago Diner, Pizano's, or Yummy Yummy. His first career aspirations were to be a game-show host.