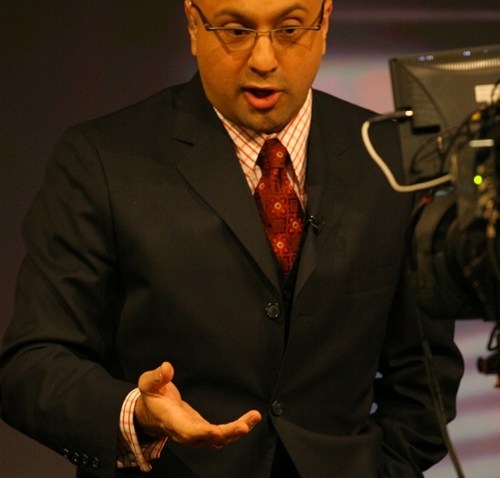 There's a lot to wrap your mind around with the approaching Chicago Ideas Week, the weeklong invasion of super-smart and super-influential folks taking place at venues all over town from Oct. 8 to 14.
We're helping with a series of speaker profiles designed to highlight the speakers who will benefit you, the sexy Chicago entrepreneur. There are just over 100-plus speakers announced so far, and more to come.
In this profile: Ali Velshi.

Accolades: Velshi is the chief business correspondent for CNN, the anchor of Your Money on CNN/U.S. and World Business Today on CNN International. His 2010 coverage about the US' auto industry's near-collapse received a National Headliner Award for Business and Consumer Reporting.

Why you should care: Does your business operate in the economy here in the US? Then you might care. Seriously, though, getting to hear Velshi speak about his view of our economy's future – a subject that is usually summed up by a single word: bad – should be fascinating, enlightening and even if you disagree, still thought-provoking. The man has written an entire book about the financial crisis (Gimme My Money Back: Your Guide to Beating the Financial Crisis), and likely would rather use that as a platform to discuss the future and what's ahead instead of preparing for what has already passed.

When you can see him: Oct. 9, 8:30 a.m.–10 a.m., Edlis Neeson Theater at the Museum of Contemporary Art
Read more here.
David Wolinsky is a freelance writer and a lifelong Chicagoan. In addition to currently serving as an interviewer-writer for Adult Swim, he's also a comedy-writing instructor for Second City. He was the Chicago city editor for The Onion A.V. Club where he provided in-depth daily coverage of this city's bustling arts/entertainment scene for half a decade. When not playing video games for work he's thinking of dashing out to Chicago Diner, Pizano's, or Yummy Yummy. His first career aspirations were to be a game-show host.