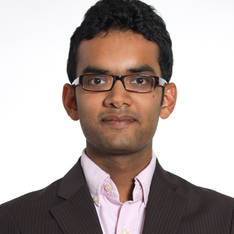 There's a lot to wrap your mind around with the approaching Chicago Ideas Week, the weeklong invasion of super-smart and super-influential folks taking place at venues all over town from Oct. 8 to 14.
We're helping with a series of speaker profiles designed to highlight the speakers who will benefit you, the Chicago entrepreneur. There are just over 100-plus speakers announced so far, and more to come.
In this profile: Akshay Kothari.
Accolades: Kothari is a Stanford graduate student who has gone on to co-found Pulse, "an elegant news reading application for iPhone, iPad and Android devices." The free app was named one of Time's top 50 iPhone apps of 2011 (probably right up there with Angry Birds) and also one of 50 apps in Apple's App Store Hall of Fame (again, probably right up there with Angry Birds).
Why you should care: The trajectory of the more interesting entrepreneurs, in my opinion, is that someone gets so irritated or annoyed at a problem that they decide to do something about it instead of just complain. Kothari, along with Ankit Gupta, founded Pulse in 2010 because he was "frustrated by his own news-reading experience." Fast-forward to 2012 and Pulse has "grown to be a leader in the space with over 20 million users." Doing all that, and giving it away for free, should turn plenty of heads. Hearing Kothari talk about the future of news and its distribution might not be free at Ideas Week, but it will definitely be far more valuable than the price of admission.
When you can see him: Oct. 10, 12 p.m. – 1:30 p.m., Albert Theatre at the Goodman Theatre.
Read more here.

David Wolinsky is a freelance writer and a lifelong Chicagoan. In addition to currently serving as an interviewer-writer for Adult Swim, he's also a comedy-writing instructor for Second City. He was the Chicago city editor for The Onion A.V. Club where he provided in-depth daily coverage of this city's bustling arts/entertainment scene for half a decade. When not playing video games for work he's thinking of dashing out to Chicago Diner, Pizano's, or Yummy Yummy. His first career aspirations were to be a game-show host.