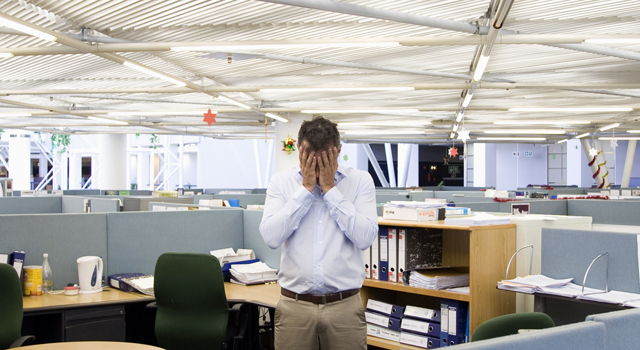 While office romances can be common, they can also be tricky.
A recent survey from Chicago-based CareerBuilder found that nearly two in five workers in the U.S. have dated someone who worked for the same company, and 16 percent of responders have done so more than once.
The national survey was conducted from Nov. 6 through Dec. 2, and included a sample of 3,008 full-time, private sector workers across industries and company sizes.
But with 24 percent of workers dating their superiors, and 39 percent keeping their office relationships a secret, it is clear that workplace romance can be difficult to manage.
Here are a few tips CareerBuilder offered up following the survey:
Check the Company Handbook. Some companies have strict policies surrounding office romances. know the rules before you decide to turn a professional relationship into a personal one.
Proceed with Caution. Some romances may lead to marriage, 31 percent to be exact, but some don't. Seven percent of workers who have dated a coworker reported having to leave their jobs because of a soured romance.
Compartmentalize. Knowing how to keep your work life separate from your home life is important when maintaining a professional appearance. Avoid showing PDA in the office and don't invite coworkers to weigh in on a personal disagreement.
Think Before You Post. Be cautious when posting on social media, especially if you're keeping your relationship on the hush-hush. You could end up outing the romance before you're ready to discuss it.