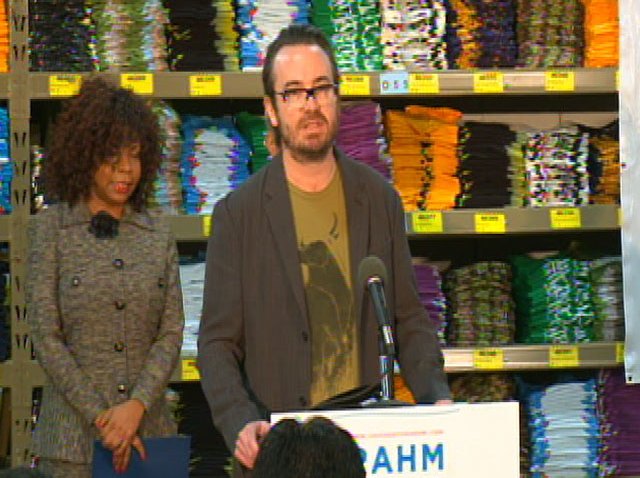 Think social networking sites are a waste of time? Take a look at Chicago's fastest-growing and most successful small businesses.
Chicago-based Threadless, a crowd-sourced t-shirt company -- has cut a wide swath across the social media marketplace. It recently won an award for best presence on Twitter and Facebook.
Each week, Threadless solicits ideas for t-shirt designs, encourages its web community to score those designs, and then selects 10 to be printed on t-shirts sold for $20 each on the website. The company also reprints five to six designs each week.
This April 22 is Earth Day, and the company is encouraging budding artists to share designs based on this campaign - 25 percent from the sale of each tee will fund Earth Day Network's efforts to promote environmental awareness.
The chosen T will be available for purchase at Keep this in mind: Facebook and Twitter both proved to be effective places for Threadless to connect with its community. More than 260,000 people "like" the brand on Facebook; 1.6 million follow it on Twitter.
Of its 60 employees, two at Threadless are dedicated to guiding interactions on the company's Facebook page and Twitter account. Members of the customer service team also monitor and respond to customer service issues.