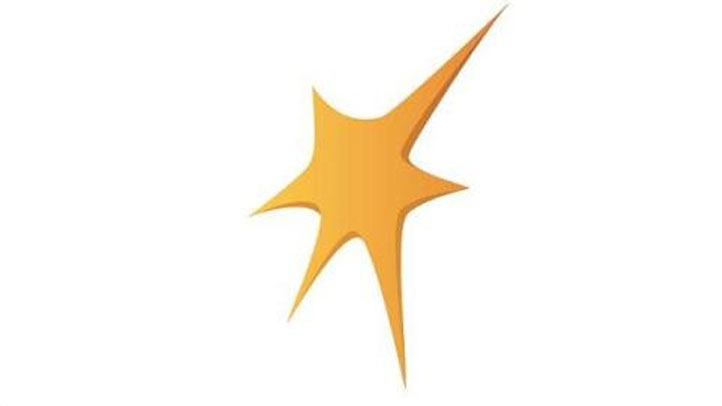 It was a night of glitz, a night of glamor and a night where the word "innovation" was said an innovative amount of times very innovatively about some of Chicago's most innovative innovating companies who innovative. Show Co-Founders/Co-Chairs Dan Miller and Tom Kuczmarski got things rolling with and honest-to-God performance with the FootworKINGZ, the dance troupe Madonna recently tapped to tour with her, and then donned their tuxes to helm the stage and dispense the awards.
Among those honored were New Futuro, "an Hispanic education community helping families get their students into college and beyond," which Miller pointed out is one of the many companies forming a rising tide of Hispanic or Latino companies in this city. (It's true, and something I talked about not long ago with Pizza Patrón's brand director about the Hispanic pizza market in Chicago and why his company is trying to penetrate it.) New Futuro snagged the People's Choice Award, which was selected via an online vote.
Governor Pat Quinn and Mayor Rahm Emanuel also received honors: the Distinguished Innovator and Visionary award respectively. Both spoke about the pressing importance of the future and what role college kids and up-and-coming entrepreneurs will place in shaping it. Emanuel said that everyone in the audience and those being recognized for – yes, innovating – are the ones creating the jobs, and that his role was merely to create an environment for companies to create jobs and to slash the red tape to make that easier for them. Quinn emphasized coming technological advancements, particularly gigabit-speed Internet access to much of the Chicago area.
Also hitting the podium to give a talk was Groupon's Andrew Mason, who gave a subtly mocking speech teasing the award show while also praising his mentors and the city at wide. "Groupon could never have existed if it not for Chicago entrepreneurs… [and my mentors] who figured out how to unlock growth." Mason also said the CIA Awards single-handedly put Groupon on the map by choosing the company as a 2009 award recipient.
Among the 2012 Up-and-Comer Award winners was Inc. Well's very own Kevin Willer, whose co-working space, 1871, was credited with being a powerful launching pad for tech startups.
Finally, drum roll please? Thank you. Here are your 2012 Chicago Innovation Award winners:
BrightTag
Catamaran
Champion Medical Technologies
Coyote Logistics
Cummins Allison
Littelfuse
Medline Industries, Inc.
OptionsCity Software
Polybrite International
SMS Assist, LLC
You can read about past winners here. Congrats, all!
David Wolinsky is a freelance writer and a lifelong Chicagoan. In addition to currently serving as an interviewer-writer for Adult Swim, he's also a comedy-writing instructor for Second City. He was the Chicago city editor for The Onion A.V. Club where he provided in-depth daily coverage of this city's bustling arts/entertainment scene for half a decade. When not playing video games for work he's thinking of dashing out to Chicago Diner, Pizano's, or Yummy Yummy. His first career aspirations were to be a game-show host.