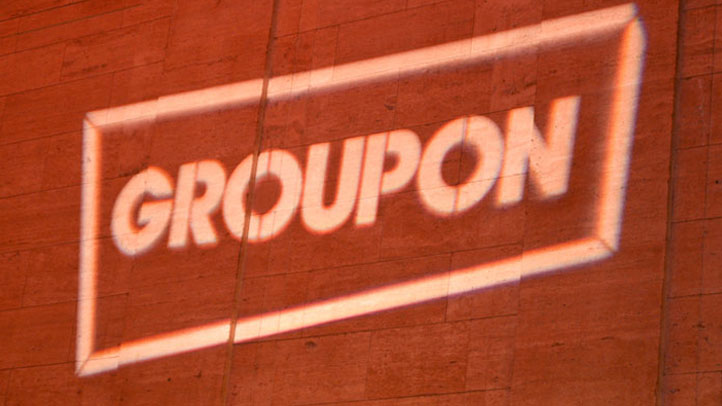 There hasn't been a big spike in people talking about Groupon since Andrew Mason was fired a few weeks ago and that makes sense: The company's in that quiet period of planning its next moves, right? Maybe.
It would seem to me that if the folks behind Groupon are as smart as they were to build the company up to the point it's at today, they would have had a battle plan in place and that Mason's head rolling was just the first step.
So far, however, the only talk from the top has been a Fast Company interview with Eric Lefkosky, who is currently serving as interim co-CEO. It doesn't sound like Groupon will be aggressively changing its strategy, yet, but Lefkosky wants to change the way people think about Groupon.
He characterizes the daily deals company as a tech company.
"I think we are a tech company today," he told Fast Company. "If you look at the investments we're making in technology, the sheer headcount, the investments we're making in technology both domestically and abroad, I think technology's at the heart of what we do."
Whether they pull this trick off and what it actually means, who's to say. What's clear, though, is that Lefkosky is serious about trying to make Groupon work. He told Fast Company that he has quit all his other board memberships and has shifted his Lightbank responsibilities to his partner Brad Keywell.
Other than emphasizing his desire for people to think of Groupon as a tech company, Lefkosky also stressed the comparisons it's gotten to Amazon as being a good thing. So, perhaps Groupon will continue to increase its mix of services more and more over time. It's still unclear and too early to say.
What's much more clear is why Mason was nixed. Autopsy after autopsy has been done by a variety of outlets, and the conclusions drawn were the obvious ones: Groupon grew too much, too quickly and there wasn't enough management of that growth. The company wasn't ready to be public, and as it turned out, Groupon was warned repeatedly not to go public because this could happen.
Groupon's stock is at $5.39.
David Wolinsky is a freelance writer and a lifelong Chicagoan. In addition to currently serving as an interviewer-writer for Adult Swim, he's also a comedy-writing instructor for Second City. He was the Chicago city editor for The Onion A.V. Club where he provided in-depth daily coverage of this city's bustling arts/entertainment scene for half a decade. His first career aspirations were to be a game-show host.