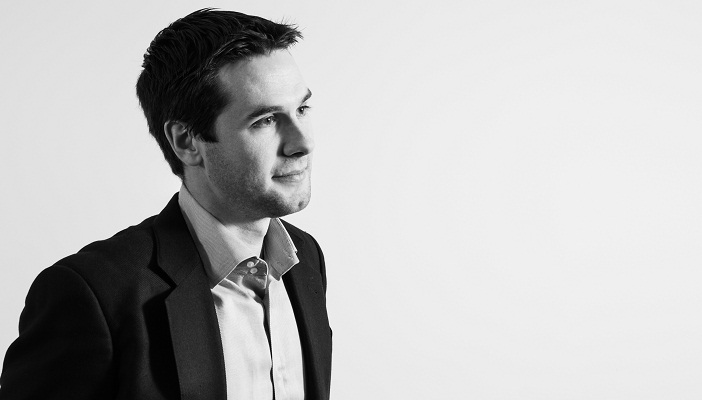 You know how it's pretty difficult to find a job when you already have one? Well, it's also pretty tough to satisfactorily fill a job, too, because it's a huge time-suck that has no shortcuts on either side. So what do you do?
Well, if you're in the service industry, Chicago startup Shiftgig might just have the answer. It launched in 2011 with the mission of making the interfacing of gig-seekers with hiring managers much, much easier by being a sort of souped-up Indeed with a heavier emphasis on practicality for its users. The site now boasts 155,000 candidates, so the numbers speak for themselves as to its success in sticking and adapting with what folks want from it.
For more on what Shiftgig is and how it works -- and why it's relevant to you, the small businesses of Chicago, I called Shiftgig President and Co-Founder Jeff Pieta.
Chicago Business
For our readers who aren't familiar with Shiftgig, can you give a little bit of an explanation on what it is and how startups can utilize your services?
Jeff Pieta: Shiftgig is to the service-industry community what LinkedIn is to executives, specifically hospitality and retail. They're all small businesses. Mostly small businesses.
At what point should startups be when they're ready to come to you for help?
Jeff Pieta: You know what we've noticed? Small businesses that are just starting out use Shiftgig to find staff and also established small businesses have been using Shiftgig to continually find staff. What I learned is that small businesses have a critical need of finding the right staff and building the team -- especially as you're a growing company, as you're changing, finding the right people is critical. What Shiftgig allows small businesses to do is to find the right people quicker and how Shiftgig does that is when you post a job, candidates that apply are automatically sorted by a composite algorithm of relevancy of category of work history, proximity and other data points. So, for example, if you're a fine dining restaurant and you post a job, candidates that have fine dining work experience would be at the top of the list. Candidates that don't have that category of experience would be even lower on the list. That applies to all small businesses that post.
It's a pretty comprehensive algorithm that categorizes the qualities and characteristics of candidates to make the best match. Additionally, after a business posts a job, they will see candidates within our database that match them. Now, similar how to Facebook has a relationship status, Shiftgig has an employment status where a candidate can put "I'm looking for a job," "I'm not looking for a job," "I have a part-time job" or "I have a full-time job." And so, instead of candidates actively looking for work, an employer can find them. We help facilitate that and we're thankful to have the CEO of Match.com on our board and advise on our product because we certainly learned a lot from him on how to do that.
For the smaller companies that use you, and maybe for the bigger ones, do they tend to exclusively take advantage of your service? Or are they using Shiftgig and also other resources as well to find candidates?
Jeff Pieta: You know, that's part of the beauty of Shiftgig, is that we're also a talent-acquisition portal, and what that means is that when a job is posted, we also syndicate and re-post that job to Indeed, Simply Hired and up to 20 other job boards to maximize the number of applicants and the quality of applicants and also the relevancy. Like, different types of businesses may have their job posts syndicated differently. So, it becomes your one-stop shop for talent acquisition and measurement and that Shiftgig job post can even be syndicated and reposted on Craigslist.
So, you have the convenience of having your applicants categorized and being able to make the best hiring decisions quicker whereas if you post a job on Craigslist, you're going to get 300 applicants in the next two days, and you have to go through all of them. They're in no certain order and they're all in different formats. For example, if an average of less than 10 percent Craigslist applicants had pictures, whereas 70 percent of Shiftgig applicants have pictures, so you'd be able to see more qualities about a person in this format. Whereas, in other job boards you get Word document résumés, you get PDF résumés, you get sometimes no résumés or you might get someone sending you a virus. There's a lot of garbage out there, a lot of spam.
One thing that I've learned that most small-business owners have in common is they don't have enough time. They're always too busy. They're wearing too many hats. They're doing too many things. They don't have time to spend on stuff like this. So, by having the best applicants, the best fit right in front of you where you can go right to them and reach out to them, it helps save the small-business owner a lot of time. And you can't beat the price -- it's free to post a job.
What are things people can do to be savvier Shiftgig users?
Jeff Pieta: To be savvier, they can learn our search features. There's a lot of advanced features on how they can reach out or find the ideal candidate. So instead of sitting back and waiting for people to find you, you can be proactive and go on and find the best people before they find you.
We've also launched an industry deals function, where, mainly in the bar and restaurant industry when they have special offers for people that work in that industry -- that's been a very popular section and also we have a lot of content on our site. In addition to features like where candidates can have writings and reviews, we're building a lot of community teachers where candidates can connect with each other and an employer can see the social influence of a candidate. You can see how many Facebook friends, how many Foursquare followers, how many Twitter followers that they have without actually asking access to their social media profiles. Because there's pending legislation that's going to prohibit employers from asking for some of passwords, so you'll still be able to see their social influences. So that's been a pretty popular feature as well.
David Wolinsky is a freelance writer and a lifelong Chicagoan. In addition to currently serving as an interviewer-writer for Adult Swim, he's also a comedy-writing instructor for Second City. He was the Chicago city editor for The Onion A.V. Club where he provided in-depth daily coverage of this city's bustling arts/entertainment scene for half a decade. When not playing video games for work he's thinking of dashing out to Chicago Diner, Pizano's, or Yummy Yummy. His first career aspirations were to be a game-show host.