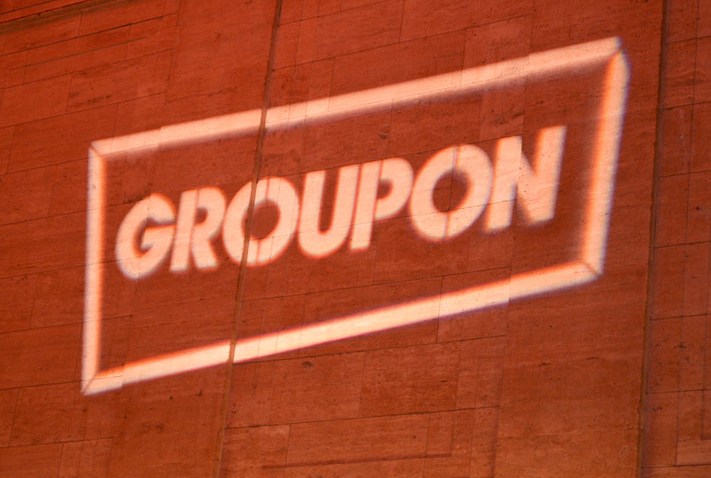 Somedays, writing about Groupon is a lot like watching the Bill Murray movie Groundhog Day. Different day, but the same stuff is happening. Groupon's stock has sunk below $20 once again. As of press time, it's at $19.79.
And once again, Groupon has been snatching up more startups. This time it's a small Manhattan company called Hyperpublic, which develops application program interfaces with location-based features. Hyperpublic's site describes the acquisition, or stepping aboard "the rocket ship that is Groupon" as a "huge win for our team, our investors, and everyone who contributed to our company over the past two years." PC World Australia, of all places, wisely points out that Hyperpublic would be a good fit for Groupon "as one of its products, an API (application programming interface) called "Geo Deals & Events," shows local deals and events depending on where a person is located, such as concerts."
Also once again is another company has gone out of business, and group-deal sites are in the mix. No, Groupon didn't cause SoCal Hot Air Balloon Tours to close up shop, but many customers seeking a ride up high in the blue sky now have a tear in their eye because So Cal announced it will be closing its doors effective Feb. 1 due to health-related reasons. (One of the co-owners is having a heart valve replaced.) But the issue is that many of the vouchers sold weren't able to be redeemed until Feb. 1. The Press Enterprise did some snooping around and determined that 710 Groupons were sold in the San Diego market for this deal. Guess it's instances like these that makes the whole Groupon VIP program, which offers refunds, a little more appealing, no?
David Wolinsky is a freelance writer and a lifelong Chicagoan. In addition to currently serving as an interviewer-writer for Adult Swim, he's also a columnist for EGM. He was the Chicago city editor for The Onion A.V. Club where he provided in-depth daily coverage of this city's bustling arts/entertainment scene for half a decade. When not playing video games for work he's thinking of dashing out to Chicago Diner, Pizano's, or Yummy Yummy. His first career aspirations were to be a game-show host.