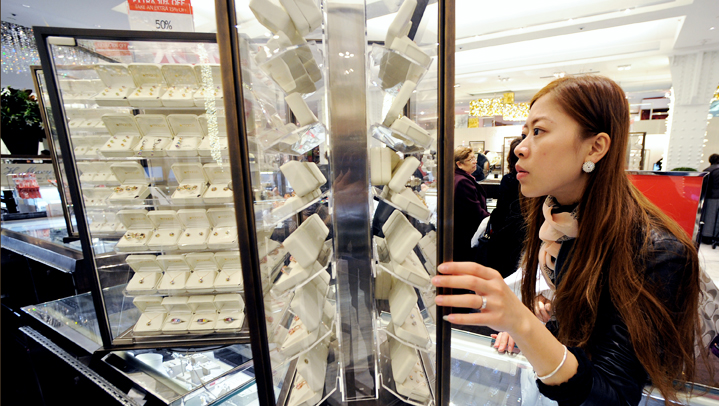 If you're anything like me, you skipped the stores on Friday and shopped online for Black Friday deals. Or actually, you probably placed most of your orders before Friday morning proper. By 2 a.m. on November 23 -- my birthday! -- I was dunzo with making all the purchases I needed for the gift-giving season. Who needs the lines and who needs all those bricks and mortars?
According to a new study released by consumersearch.com, "an award-winning website that helps consumers make informed purchasing decisions," 41 percent of us who go online bother to read the reviews of the gifts we're buying, 60 percent say they'll be spending the same amount as they did last year and (this is the important one) only 17 percent of shoppers will be researching and hitting the store shelves to get what they want.
So, statistically speaking, you are like me.
In a press release, consumersearch.com Editor-in-Chief Carey Rossi said the company's analysis has revealed "an uptick in how people are using social media to get information on products and services from their peers and retailers… Retailers have begun using social media more to reach shoppers with deals and information and we can expect this trend become even more popular over the next few years."
How can you find out more about this behvaior and how to go after folks who exhibit it? I hate to do the ol' bait and switch, but the best way is to drop Meredith Worsham, mworsham@about.com, a line.
Hey, you're already probably shopping online for digital cameras and coffee makers, so why not for your marketing plans as well?
David Wolinsky is a freelance writer and a lifelong Chicagoan. In addition to currently serving as an interviewer-writer for Adult Swim, he's also a comedy-writing instructor for Second City. He was the Chicago city editor for The Onion A.V. Club where he provided in-depth daily coverage of this city's bustling arts/entertainment scene for half a decade. When not playing video games for work he's thinking of dashing out to Chicago Diner, Pizano's, or Yummy Yummy. His first career aspirations were to be a game-show host.