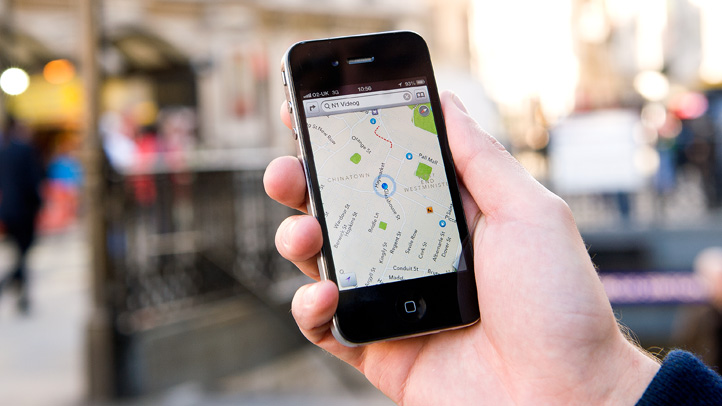 You could probably run an entire site devoted to the subject matter I'm tackling here, but that isn't really this site's purpose. Nevertheless, I still think it's important to delve into trade shows because they're important. Well, important with an asterisk. Everything depends on your goals and where you're headed. Where you are and where you want to be.
So, here's part two. (Here's part one.) Ready?
If you're headed to CES in Las Vegas this year, it might be too late to integrate any of this advice, but that's okay. You'll have another shot at it next year (hopefully!) and there are plenty of other trade shows you can hit up throughout the year.
The main thing to keep in mind is what you want out of the trade-show experience.
"The outcome or goal will be different for each company that attends CES," said Fiona Jefferies, business owner at Diva Works. "Whatever it is, an exhibiting firm should look honestly at their own reasons for attending and make sure that all stakeholders within the company and especially the staff on the stand know the expected goal or outcome."
Jefferies adds, and I agree, that this is such a simple step that it might sometimes be overlooked. That's really too bad because it's critical to success and measuring that success. "I have seen confused staff wandering around stands like lost cow, unable to serve and interact with delegates and visitors as they have no clue why they are there," she added.
Take that extra moment and figure out what the heck you want out of the trade show. Then, figure out how to go after it.
But what if you have two major things you want to hit: both that individual goal and also getting people familiar with your product, service or whatever that they haven't heard of before.

"It's hard to get meetings, and is even harder when you have a product no one has ever heard of," said James Dravitz, chief strategy officer of Myriad Devices, LLC. "People may not understand, but trade shows are a gamble for start-ups."
More from Dravitz, which I'll give to you undiluted because it's such super-great advice:
"Every dollar of a new venture holds much more weight than a large business. You have to do more with that dollar than you'll ever know, and
to every one wasted is debilitating and erodes overall morale. For trade events, a show acts a high upfront cost with no promise of return. And you've never been there. So what do you do? That's where the questions come in . . ."
Figure out what you want to do there — what's your goal? And go from there.
Free your mind and the rest will follow.
David Wolinsky is a freelance writer and a lifelong Chicagoan. In addition to currently serving as an interviewer-writer for Adult Swim, he's also a comedy-writing instructor for Second City. He was the Chicago city editor for The Onion A.V. Club where he provided in-depth daily coverage of this city's bustling arts/entertainment scene for half a decade. When not playing video games for work he's thinking of dashing out to Chicago Diner, Pizano's, or Yummy Yummy. His first career aspirations were to be a game-show host.