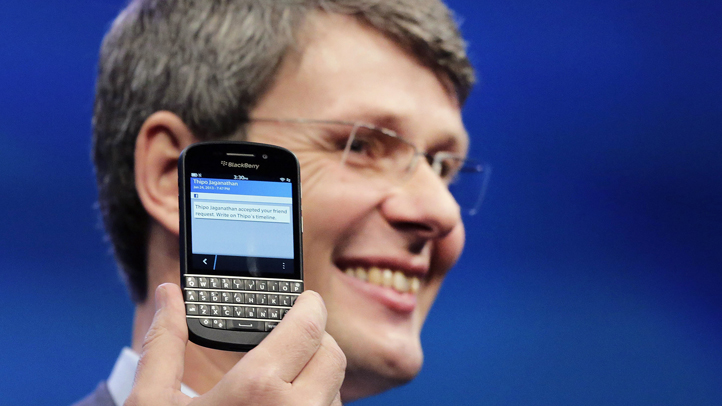 It's impossible to ignore the many ways mobile devices have influenced small business owners. In fact, a recent survey by Constant Contact found that 66 percent of small-business owners are now using mobile technology.
This makes sense when you consider your customers are spending more time on their smartphones and tablets. According to Digiday, mobile now accounts for 12 percent of Americans' media consumption time -- triple what it was in 2009. What's more, Cisco predicts that by the end of this year, there will be more devices on Earth than people.
Still, according to that small business owner survey, that leaves another 36 percent of you that aren't using mobile technology. The main reason cited is not knowing enough about mobile tools and apps to make the most of them. This isn't too surprising given how many options are available.
Chicago Business
The key is to identify those mobile tools that complement your core engagement marketing efforts including email, social media and event marketing while accommodating the needs of your on-the-go customers.
To help you cut through the noise, here are five ways you can use mobile technology to further engage customers.
• Create mobile-friendly emails that can be easily downloaded and read on smaller screens. After all, 43 percent of email is opened on a mobile device.
• Optimize your website for mobile so that customers can easily download vital information. This includes store hours, locations, and menus that can be quickly viewed on a smartphone or tablet.
• Support mobile payments. This type of app is especially helpful if you're at an offsite location and want to be able to take orders on the spot.
• Consider a mobile registration app. If you're using an event marketing tool to grow your business, a mobile registration app allows customers to easily check in while you eliminate long lines.

• Take advantage of the popularity of location-based services such as FourSquare. This mobile app lets users "check in" to locations to meet up with friends and/or be rewarded for their loyalty to a business. Along with rewarding existing customers, consider offering a special incentive when they check in with a friend.
Once you dive in, you'll be surprised at how easy it is to use mobile tools to connect with customers. Just remember that it's not about changing your current marketing programs. Rather, it's about expanding your approach to support your increasingly mobile customers.
Steve Robinson is Constant Contact's small business expert in Illinois and Wisconsin. A knowledgeable marketing expert with 30 years of experience, Steve has helped thousands of small businesses, associations, and nonprofits develop and implement effective email marketing, social media and online survey strategies. A popular speaker and educator, Steve gives small businesses and nonprofits the tools, techniques, and strategies they need to grow and expand their business and to maximize the power of relationship marketing. Steve's experience in small business ownership, business development, sales, and fundraising help associations, small businesses and nonprofits achieve success.