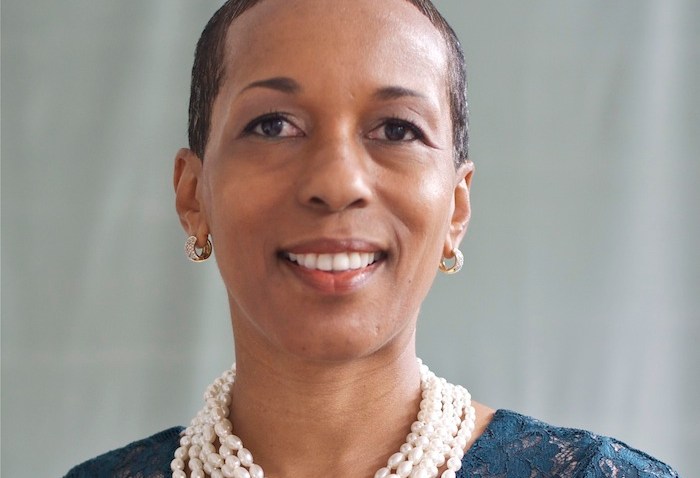 Zuberance is a funny word. It's a company that considered itself "the leader in brand advocacy," which is a fancy way of saying it offers a service that helps connect businesses with their most enthusiastic customers via social media listening, surveys and more to help "build your 'brand army.'" If you're unfamiliar with a lot of this language, it can sound pretty out there and strange. But it's crucial in tweaking the signal-to-noise ratio in embracing social media to further your march to victory.
CDW is a local company that provides technology products and services for business, education and government. It also tapped Zuberance to get better connected with its audience -- which is something I gave CDW Senior Manager of Social Media Lauren McCadney a call to discuss the logistics of.
What is your brand advocacy program, and how does it work?
Lauren McCadney: It's really designed to allow us to give a larger voice to our customers here at CDW. We're a very customer-centric organization. We recognize in this changing environment that we're in that a lot of people want to hear from other customer experiences. And so the advocate program is designed to help us identify our CDW advocates, give them an avenue for telling their story via reviews and then we help amplify those reviews that they write because we use a platform that allows that person, once they write it, to also share it on the social web. As soon they write their review they can share it via Facebook, LinkedIn, Twitter and email.
Who takes advantages of programs like these?
Lauren McCadney: It's very interesting. Word of mouth has existed from the beginning of time. In terms of identifying advocates, the formal definition of an advocate is someone who will ask the ultimate question of how likely you are to recommend fill in the blank. In this case, CDW. Those folks who say they're a nine or a 10. So, already, you figure these people have very strong opinions about CDW, so the simple answer to who would participate in a program like this is someone who, by virtue of their experience with CDW, the value we've been able to deliver to them, the fact that in most instances we've done something that really allows them to perform their jobs better, they want to tell their story, and there are a lot of people out there like that.
These are reviews that you seek out for other people to supply?
Lauren McCadney: Great question. CDW, like a lot of companies, I've been here for seven years, and for years we have always done a customer loyalty study. One of the questions in this big customer loyalty study that we do on a regular basis is "how likely are you to recommend CDW?" We've been asking that question from the beginning of time. With the advent of social media I looked and said, "Hey, wait a minute: We're asking people how likely they are to recommend and we're taking this data. When someone says they're a nine or 10 indicating they would write a review? Why not put something in front of them to allow them to actually do it?" That's the crux of our program.
Is there a concern anywhere in your industry that these reviews may be skewed because they're being asked for as opposed to happening organically?
Lauren McCadney: Yeah, great question. I would look at it a number of different ways. We afforded them the opportunity to write the reviews. So, keep in mind this was part of a great big customer loyalty study and the folks who said that they're already happy and that they'd already recommend you. But the other thing I want to point out because in this land of reviews, the true test is authenticity. This is one more opportunity for us to hear from customers and then go in there and say, "Let's fix things."
Who tends to be the people who takes advantage of your services?
Lauren McCadney: We cater strictly to the business-to-business market. We do have an entire division set up strictly for small business, where we recognize the needs of the small business owners is very different. Or to the extent that they've now grown large enough to have an IT staff. Typically it's a smaller staff and they're stretched pretty thin.
I'd love to sit here and be self-serving and just talk about how great CDW is, but I'd also encourage any small business -- the program that I have, even though it's scaled and it's very large and I'm using sophisticated tools to get this done, I think that an entrepreneur or a small business should take advantage of the opportunity to gather reviews.
David Wolinsky is a freelance writer and a lifelong Chicagoan. In addition to currently serving as an interviewer-writer for Adult Swim, he's also a comedy-writing instructor for Second City. He was the Chicago city editor for The Onion A.V. Club where he provided in-depth daily coverage of this city's bustling arts/entertainment scene for half a decade. When not playing video games for work he's thinking of dashing out to Chicago Diner, Pizano's, or Yummy Yummy. His first career aspirations were to be a game-show host.