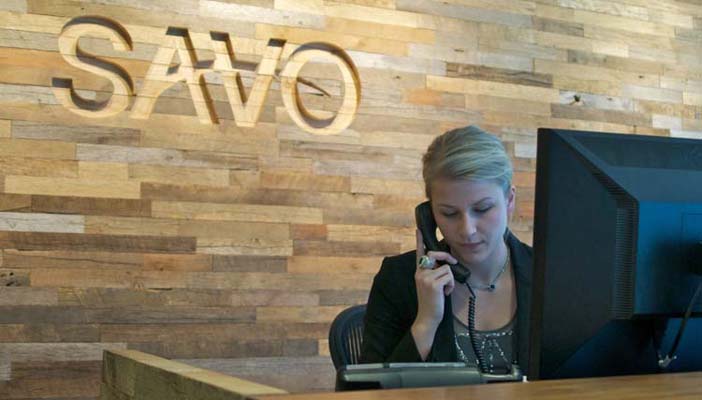 Last week, I spoke with Mark O'Connell, President and CEO of SAVO, a rapidly growing Chicago-based software company that pioneered the field of "sales enablement." I was impressed with SAVO when it won a Chicago Innovation Award in 2006, but what's really impressive is how Mark grew the company from 100 to more than 200 employees in the past two years since becoming CEO. What's behind all this growth?
To those in the Inc. Well community who aren't familiar with SAVO, tell us a bit about your company.
Mark O'Connell: To put it simply, SAVO leverages social collaboration, mobility, rich content and analytics to help companies "sell smarter" and achieve better financial results. Our customers' sales [help] people stay connected using our mobile technology, while analytical dashboards give executives insight into the organizational and process adjustments that increase the effectiveness of the entire sales organization.
So you came in as the "new guy" when you took over as CEO in 2011. What changes did you make at an organization that was already seeing some pretty good success?
Mark O'Connell: Expanding our vision was key, as well as a focus on innovation. By creating new solutions for the marketplace, we've been able to do a better job at helping our customers solve one of their biggest challenges, that of achieving sales and revenue goals.
So there's clearly this strong focus on the bottom line at SAVO, both for your company and your customers. But what are the values that you promote to SAVO's 200+ employees?
Mark O'Connell: Respect for one another, our customers and our community are very important. We want all of our employees to feel valued, and have work that is challenging and rewarding. We listen to what our employees want and we take their well-being very seriously, which is why we've implemented programs like Wellness for SAVO and SAVO Gives Back, our philanthropic program. We promote inclusivity and encourage an entrepreneurial spirit. Every SAVO employee has the ability to recognize a colleague for a job well done by nominating them for a $200 cash award at the end of the month. This encourages collaboration, as well as appreciation for the work we all do to further the success of the company.
Tell me a little more about the culture you've built at SAVO.
Mark O'Connell: Some words I'd use to describe it: open, fun and productive. And innovation is at the center of everything we do. We recognize and reward both individuals and teams for developing new solutions for our clients. We also encourage thought leadership throughout the company. To drive success for our customers, I want our employees to feel real ownership of SAVO, and an incentive to innovate.
Let's talk about this larger community we all live in: Chicago. What is it about Chicago that makes it a great place to start and grow a business? Does Chicago have a good culture for business creation?
Mark O'Connell: Chicago is still a great secret. The talent pool available in the Chicago area is superb. We have one of the strongest education centers in the world and deep technical resources from many industry leading companies. Look across the business landscape and you will quickly learn that our city's culture is built by dedicated and passionate leaders, and hardworking employees. Chicago is the "city that works" because of its people. That's what drives its growth.

Luke Tanen is executive director of the Chicago Innovation Awards, the region's foremost celebration of new products and services, and co-author of Innovating…Chicago-Style, which tells the stories of 80 Chicago-area innovators who have launched groundbreaking new products and services over the past decade.