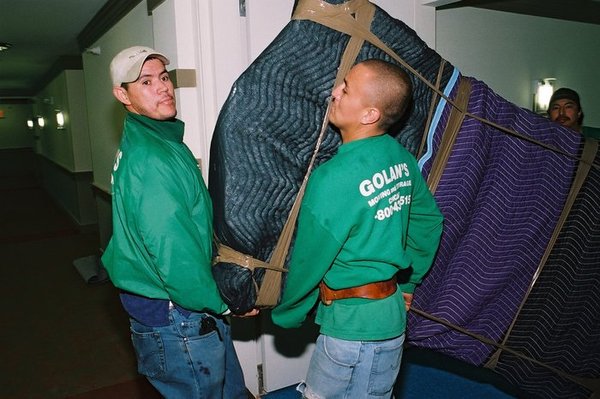 Common sense is a funny thing considering it's not as common as we might think. What we may see as glaringly obvious might be totally foreign to somebody else. With technology where it is, the line separating those who "get it" from those who don't is getting clearer.
Think back to a few years ago when print journalism really started its steep decline. Natural selection took place almost immediately; publications that rapidly expanded their digital presence prospered, while those who resisted the shift didn't.
We can all learn a lesson from this example.
The digital age is here to stay and if you don't embrace it, the same may not be true for your company. So how do we stay relevant in an ever-changing climate? Well, consider these local companies for inspiration on how you might be able to do just that:
Golan's Moving & Storage does a remarkable job of transforming an in-person service into an online experience. Through their website you can get estimates, read reviews (on their site and on Angie's List), order boxes, and then some. It eliminates a lot of the hassle, paperwork and fluorescent lighting that comes with finding a moving company. Golan's Moving & Storage utilized a digital marketing strategy to show their well-known and respected brand at the right time.
Commercial Lending X takes it a step further and put a blog onto their website; an interesting move considering the company typically only deals with banks and business owners seeking a commercial loan. Their blog and e-book written by the founder, Brad Hettich, provides the platform to share their knowledge and improve their brand
Flying Tiger is an army surplus store ahead of its time because they do something I don't see from many retailers of their kind: they make their store's supply available online.
Companies are always looking for a competitive edge and some Facebook updates and a basic website are no longer cutting it. The constantly changing digital world brings a higher set of standards to the market, and those who cannot adapt will not make it. A weak web presence is the kiss of death these days, and to loosely quote Charles Darwin, "only the strong survive."
Adam Fridman is the founder of MeetAdvisors.com, a social network for entrepreneurs. MeetAdvisors allows for professionals to give free advice to those seeking help with their business ventures. Forbes has coined MeetAdvisors "Yelp for entrepreneurs." Armed with a Master of Science in Finance and experience in corporate finance and investment banking, Adam spent the past 10 years tackling a number of ventures with a focus on business development and strategy.