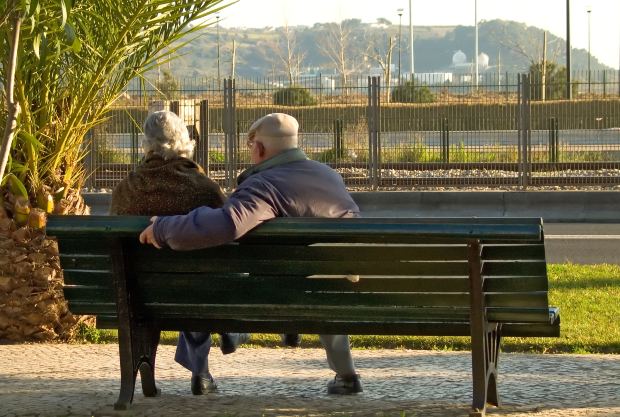 Senior care is a very touchy subject. The decision to even consider a senior care community for your older family members is a difficult one to make, let alone taking on the task of deciding which is the best fit.
As an adult with senior parents, I often worry about what will happen if the day ever comes where we sit down to discuss senior care options. It is a small comfort to know that if I ever have to experience it with my family I will have more answers than people did even a few years ago.
Lately, when it comes to researching a business everybody instinctually turns to Yelp, but with such a delicate subject people want something more specialized.
Chicago-based Golden Reviews is a young company that is "determined to bring transparency to senior care by helping families make more informed decisions." After seeing many friends go through trying times while placing family members in care facilities the founder, Leo Friedman, wanted to create a less difficult and confusing experience for people.
The company's ability to facilitate open dialogue between senior care communities, residents, family members and industry experts allows clients to really feel the legitimacy of the reviews. Golden Reviews also employs an independent, third party company to award certification to top-notch residences.
For comparison, another leading, but more basic, company that seeks to provide answers is A Place For Mom. Families researching senior care facilities can go to the company website to read and submit reviews on senior care communities and find centers that fit search criteria (such as location, type of community or review ratings).
The decision to look at senior care facilities as an option is painful and niche companies such as these help ease families into the decision. As someone with aging parents it is a real comfort that places committed to bringing positive change to the senior care industry exist.
So, if this is a space you're thinking of entering as an entrepreneur, these are two extremes to be aware of in terms of options to offer and how you want to find potential clients.
Adam Fridman is the founder of MeetAdvisors.com, a social network for entrepreneurs. MeetAdvisors allows for professionals to give free advice to those seeking help with their business ventures. Forbes has coined MeetAdvisors "Yelp for entrepreneurs." Armed with a Master of Science in Finance and experience in corporate finance and investment banking, Adam spent the past 10 years tackling a number of ventures with a focus on business development and strategy.