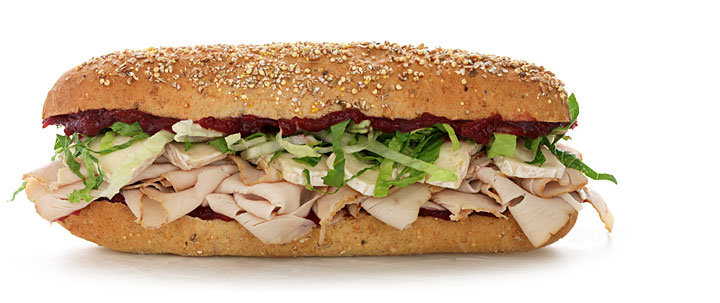 When Florian Pfahler launched the first Hannah's Bretzel in 2005, he had never worked in a restaurant. Although it was unfamiliar territory, he leveraged his marketing background and entrepreneurial spirit to better understand the industry. Here, he oversees four locations and shares his thoughts on forging a new career path, being inspired by Whole Foods and going green.
After working in advertising at Leo Burnett, what inspired you to change careers and become a restaurant owner?
Florian Pfahler: I came to the states in 1992 and started working in New York for a company called Artnet, an information platform for the art world. These were very entrepreneurial times. The Internet as we know it came in 1998 and that world was in its developing stages. What attracted me was the chance to participate in the building of a company and the chain of thought that if you do something, you might as well make a difference. The difference that Artnet tried to make was to update the arcane way of tracking, receiving and looking for information from print into the online world and making information timely and immediately available. That is where I think I got the bug to create.
Chicago Business
I did their marketing for six years and then experienced a certain burnout from start-up Internet activity, but I also felt I was missing a well-rounded marketing background because I never really worked with ad agencies and that's what brought me to Leo Burnett. At Burnett I gained valuable insights into how to communicate and market and build a brand, but the entrepreneurial spirit never died down and I was constantly looking for opportunities. I wrote three or four business plans and when I wrote the Hannah's Bretzel plan, I immediately got funding from everyone I approached, which meant I had to do it.
How did you come up with the concept for Hannah's Bretzel?
Florian Pfahler: When I worked at Leo Burnett, I had to go out for lunch. Every time I went, I thought the options weren't that attractive. When I moved to Chicago and learned about Whole Foods -- which I think is an amazing company and I have followed their growth and inspiring story -- the thought came to me that all the customers at Whole Foods would probably love a fast-causal restaurant with a likeminded outlook on business, which happens to be my outlook on business.
I take a 360-degree approach to business. I not only focus on shareholder value, but employee value, vendor value, community value and customer value. By doing all these you create even stronger shareholder value. This is the philosophy embraced by Whole Foods and deeply embraced by Hannah's Bretzel and I think we've had pretty great results so far. So that's how I made the transition.
I married the idea of Whole Foods with a trend that I observed at the time. It started with an inconvenient truth. The American consumer started to realize that food is more than filling your belly and hunger, but has a long-term implication for how you live your life. Less so in your thirties and forties, but whatever damage you do in those ages, you'll feel in your fifties, sixties and seventies. A healthy diet will greatly contribute to a healthy and balanced life over the entire lifespan, not a healthy first 40 years followed by illness. Businesses like mine, Whole Foods, Protein Bar and Trader Joe's play into that lifestyle change for those consumers. They need food choices that fit their lifestyle.
What were the biggest challenges of changing industries?
Florian Pfahler: I had never worked in a food business before. I had no idea how to design the back of the house, the front of the house, where should the soup bin go, the condiments -- I had never worked with a contractor to build out a store or signed a retail lease. I had to acquire all that knowledge. However, not knowing anything about it allowed me to be very open-minded and look at everything from a very new angle and that was a huge strength.
At end of day, if you want to go into a new industry you can acquire a lot of the knowledge by reaching out to people in that industry. They are very willing to share and that's exactly what I did. I tried to talk to as many people as possible.
I like a challenge and consequently I didn't open the first location somewhere in a quiet neighborhood where competition would be scarce. I wanted to go in the Loop right next to Corner Bakery to see if we stood a chance. If it failed, I wanted it to fail quickly. I was lucky though: it worked out.
What advice would you offer to other entrepreneurs who want to build a business in an unfamiliar field?
Florian Pfahler: Well, first of all I would always suggest starting a new business by creating a new category. The question to be asked is, "In my business, why does the world need another sandwich or the product I'm going to create?" Ideally you come up with an angle that's unique -- a unique selling proposition, one of a kind. When it comes to Hannah's, I saw that we're the first fast-casual sandwich maker to focus on organic, whole grain ingredients, nutrition on the go and green business practices. And by being first, there was no one else before us who took that approach.
Literally, when people who invested asked me how big the market was, I said, "Zero." But I referred to Whole Foods and said the chance of being well received by consumers was good. As an entrepreneur, the risk is that you fail. Your assumptions about succeeding need to be confirmed by as much data as possible so the risks become smaller and smaller, but you can never erase it. If you go into a new category, your chances are infinitely stronger than when you copy another business.
In looking at the competition for fast-casual dining, which business models do you admire?
Florian Pfahler: Right now I really like Chipotle. They're probably one of the most well-managed companies out there. On the local scene I like Protein Bar and Pastoral. I watch with great interest the rise of more chef-driven casual restaurants like Publican Quality Meats. Also, Pret A Manger is a very good concept. They all have very interesting qualities and though they're in the same category, they're very different than what we do.
When did you first have the idea to start transitioning and when did you actually start executing?
Florian Pfahler: The idea was in 2003 and the business plan was finished by 2004. I put a lot of research into the business plan. I think it's the most critical tool that any entrepreneur can create, not just for investors but for themselves. It shows investors you have a road map to succeed. It helps to have the strategy and financial component written so you can react quickly to the challenges you'll inevitably face.
I got the money in 2004 and then had a nine-month lead time from signing the lease to opening the store. In May 2005 we opened the first location at Washington and Wells. The second location opened in February 2007. It felt like reinventing the company –- it was very hard to go from one to two locations. We opened the third after the financial crisis in 2010 and the fourth in 2011. Right now we're looking at opening in Washington D.C. and taking the concept out of Chicago and into a new market. I think this will be as challenging as opening the second location. But it's a nice challenge to have and we're looking forward to it.
How did you apply what you learned in advertising to launching a restaurant business?
Florian Pfahler: What I hear time and again from my customers is how well branded they think the concept is. The brand is critical and within it, positioning the brand is even more critical. I think that Leo Burnett provided me with a very strong foundation on how to strategically execute the brand when it came to Hannah's. Interestingly enough, we have never advertised and I don't think we will anytime soon. I do not believe that advertising builds brands. I think it defends a brand once it's been established. The reason being is that advertising has a credibility issue, so to build a brand it is much smarter to get third-party endorsement, which is public relations. My biggest recommendation for entrepreneurs is to invest in PR before advertising. Ideally they can do both, but if I had to choose as a start-up, PR would be it before advertising.
Are there any entrepreneur resources you relied on for help?
Florian Pfahler: I read a lot of books. I tried to read as much as possible about people who started businesses in a similar space, including the book Howard Schultz from Starbucks wrote [Pour Your Heart Into It]. I wanted to learn how to start a retail business and what to watch out for. I tried to talk to a lot of people in the restaurant community, but you don't want to do it too much, because people will tell you what you should do and you want to be careful with the information you receive. Today it's even easier because the Internet in 2003 was vastly different than today. I would Google myself to death on the subject now.
What's next for Hannah's Bretzel?
Florian Pfahler: You don't want to depart too much from your core. We had a big menu change in April and added four new salads. It's a focus on more interesting flavors. Deep down, as much as we focus on clean ingredients and organic and environmental approaches and nutrition -– like composting and electric car for deliveries -- my European mentality wants pleasure in life and not to sacrifice everything. We're trying to prove that healthy can be tasty, modern doesn't mean you lose traditions and focusing on applying resources smarter doesn't mean you can't have fun.
Rachel Gillman has an insatiable appetite for dining out and an obsession with the restaurant industry. She's also fascinated by entrepreneurs and enjoys uncovering the story behind building a business from scratch. You can follow her on Twitter @RachelGillman.