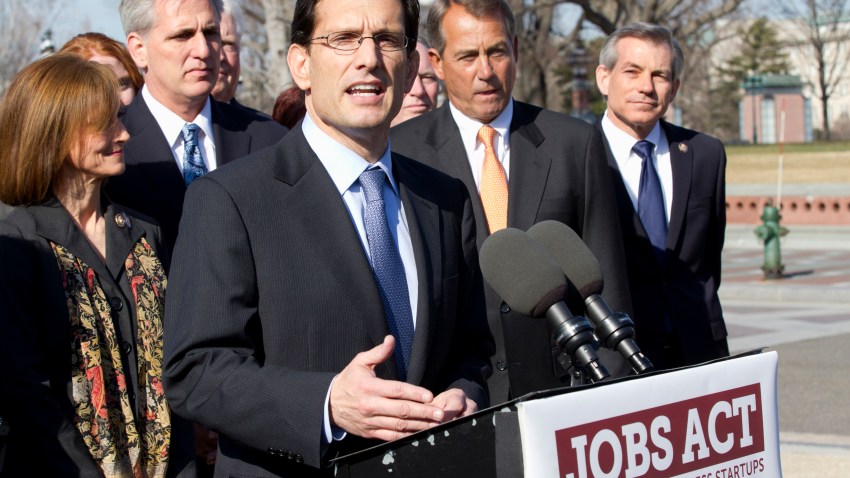 Earlier this year, one of the most critical pieces of the Jumpstart Our Business Startups Act went into affect.
There's now a way for some businesses to publicly advertise the selling of their securities to accredited investors without being flagged by the SEC.
The exemption of Rule 506, which historically banned general solicitation and general advertising in private offering, now allows businesses classified as "emerging growth companies" to tweet, post, shout, pin, instagram, etc. to the general public that they are issuing securities of their company in exchange for funding (in certain private placements).
So what does this look like in real life?
Recently, Twitter Inc. took to its own platform to send out this tweet:
"We've confidentially submitted an S-1 to the SEC for a planned IPO. This Tweet does not constitute an offer of any securities for sale."
The confidential filing was made under the JOBS act, which allows companies with less than $1 billion in revenue to privately work with regulators before making them public.
Twitter utilized a separate provision of the JOBS Act that allows emerging growth companies to secretly file its IPO paperwork with the SEC. However, if Twitter didn't want to engage in an IPO but still wanted to raise funds, they could've sent a similar tweet soliciting funds from investors. This tweet would have been to attract "qualified investors" with whom Twitter could then enter into private placement offers of their securities in exchange for the investors' funds.
But there are still rules and regulations to follow.
First, a company must classify as an "emerging growth company." The SEC defines this as an issuer with total gross revenues of less than $1 billion during its most recently completed fiscal year.
Second, the issuing company can only issue securities to "accredited investors."
Third, the issuer must take reasonable steps to ensure that all investors are indeed accredited investors. The SEC has laid out certain guidelines in taking "reasonable" steps, including reviewing IRS or credit agency forms, obtaining written confirmation from an investment advisor, CPA, attorney, or from a previous securities deal in which the investor was deemed accredited.
Overall, it's important for startups to know that they have greater freedom in capital-raising. However, as with all things of this nature, it's important to consult with an attorney to understand the ins and outs of the law so that you aren't in violation of any SEC regulations.
Jamal Jackson, JD/MBA is a licensed attorney in the State of Illinois. He is the Managing Attorney of Jackson Corporate Law Offices, P.C. (www.JacksonCounsel.com) and the Co-Founder of Initiative Consulting Group, LLC (www.initiativecg.com). Jamal has a passion for helping entrepreneurs navigate the murky legal waters of business ownership. Contact Jamal at JJackson@JacksonCounsel.com and connect with Jamal further on Linkedin (http://www.linkedin.com/pub/jamal-jackson-jd-mba/6/826/468/) and on twitter: @JacksonCorpLaw.