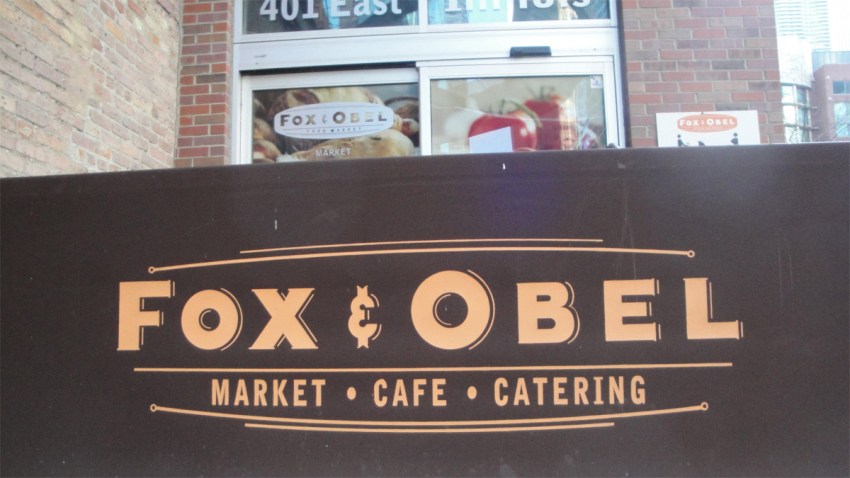 Chicago grocery institution Fox & Obel filed for bankruptcy on Thursday. Reportedly, the company owes the IRS around $382,000, food supplier Sysco $345,000 and is also in debt to its management company for $257,000.
The store, at 401 E. Illinois St., has had its share of troubles stretching far, far back — and its glory days of 2005, when Oprah named its oatmeal cookie dough as one of her "favorite things," are obviously quite a distant memory.
The debt to various companies is one issue altogether, but the fact of the matter is that the culture and upscale grocery landscape has changed tremendously since F&O first opened its doors in summer 2001. The novelty of organic foods, extensive wine selections, and in-store cafés in a supermarket are much more commonplace today in 2013. Trader Joe's and Whole Foods are but two examples of a bigger trend happening nationwide. There's Mariano's, which proudly advertises in its aisles the sheer variety of produce it stocks and also has a pianist setting the tone when people walk in. And an oyster bar.
As those other stores were gaining traction, Fox & Obel became known for having prices on par with Whole Foods, but not much else to distinguish it. Which, I suppose, is a long way of saying that just because you were once popular doesn't mean you always will be. And, although people are bemoaning how lousy the economy is or was, one trend running concurrently with it is how people are not skimping on luxury indulgences. Maybe it's a form of denial happening in the population, who knows, but it's a fact. And what better way to indulge and luxuriate than with a $9 pink lady apple?
Well, the better way seems to be do so at places that indulge that mentality further themselves.
Here's hoping Fox & Obel can turn things around, though. Like Groupon to the tech scene, it's no stretch to say Fox & Obel helped prime Chicago for bigger things in its sector.
David Wolinsky is a freelance writer and a lifelong Chicagoan. In addition to currently serving as IFC's comedy, film, and TV blogger, he's also a comedy-writing instructor for Second City and an adjunct professor in DePaul's College of Computing and Digital Media. He was the Chicago city editor for The Onion A.V. Club where he provided in-depth daily coverage of this city's bustling arts/entertainment scene for half a decade. His first career aspirations were to be a game-show host.