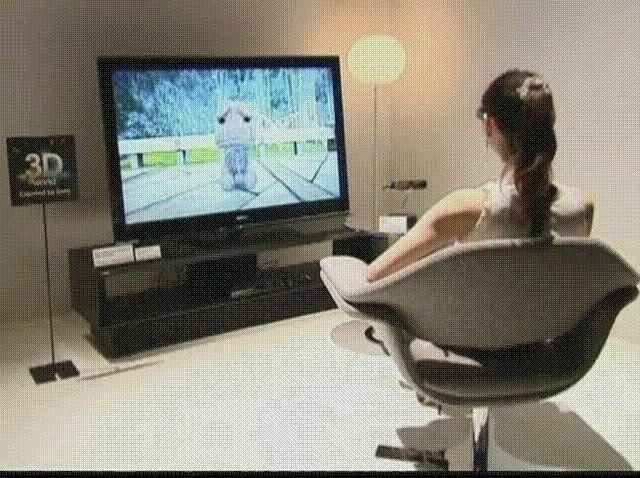 Chasing after emerging technological trends can be an expensive habit, especially when new hardware is required just to explore it.
Take 3D video tech, for example. It's one of today's most exciting -- but also unproven -- revolutions but also price.
Tribeca Flashpoint Academy, who's working to get ahead of the curve on new technologies, got around the 3D problem by partnering with a company that makes 3D TVs.
Joining forces with Tribeca Flashpoint Media Arts Academy, the nation's fastest-growing media arts college, LG Electronics USA is bringing the next-generation 3D TV technology to budding filmmakers for the first time.

Under this unique initiative, LG is providing students and faculty with resources to produce 3D content, as well as financial support to help drive the emerging 3D genre forward. As the centerpiece of the program, Tribeca Flashpoint Academy students in Chicago are creating 3D short films that will debut on LG's new Cinema 3D HDTVs during the 10th Annual Tribeca Film Festival in New York City, which runs from April 20 through May 1. LG Electronics USA is the official HDTV Sponsor of the Tribeca Film Festival. Films that are to be showcased at the Festival include two short films on The Flying Wallendas Highwire Family, which translate the excitement and tension inherent in a highwire performance that cannot be captured in a 2D audience perspective; and an animated film, "The Universe of 3D," illustrating beauty, motion and the many layers of depth of one object.
The school gets a financial break on investing on the hardware and software, and the electronics company helps reinforce 3D videos future.
The lesson: Don't be too proud to accept help when investing in goods or services that might be too risky or irresponsible to do so alone.
As this deal indicates, it can be mutually beneficial for both parties involved, and also, eventually, the consumer at large. In the end, that could mean more money in your wallet anyhow.