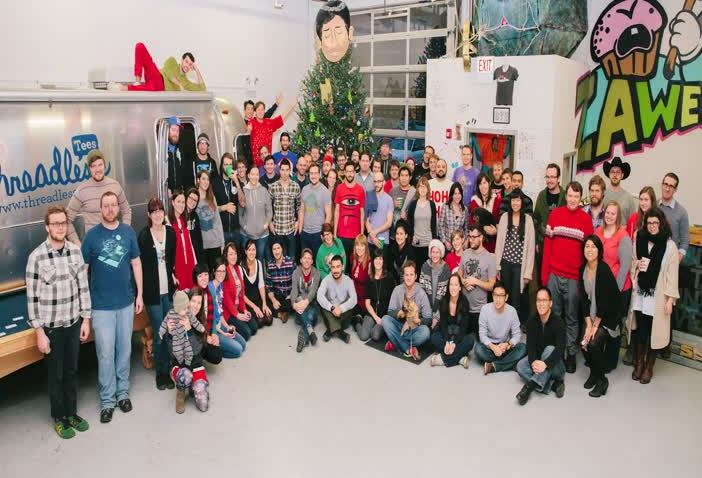 Well folks, sure as you're gearing up to put bows on presents for next week, many of us have already put a bow on this year and are counting it as over. In the startup scene, many are taking a break from the grind and replacing it with chip, dip and pointy hats to send this year off with style. Here's a glimpse at, of course, just some of the fantastic, inspiring and truly great startups that are the lifeblood both of the city and also this blog.
Thanks to all the Chicago startups that help the world go 'round, and thanks especially for those of you brave enough to share photos of yourselves and your colleagues getting down with your respective bad selves. We love you.
David Wolinsky is a freelance writer and a lifelong Chicagoan. In addition to currently serving as an interviewer-writer for Adult Swim, he's also a comedy-writing instructor for Second City. He was the Chicago city editor for The Onion A.V. Club where he provided in-depth daily coverage of this city's bustling arts/entertainment scene for half a decade. When not playing video games for work he's thinking of dashing out to Chicago Diner, Pizano's, or Yummy Yummy. His first career aspirations were to be a game-show host.