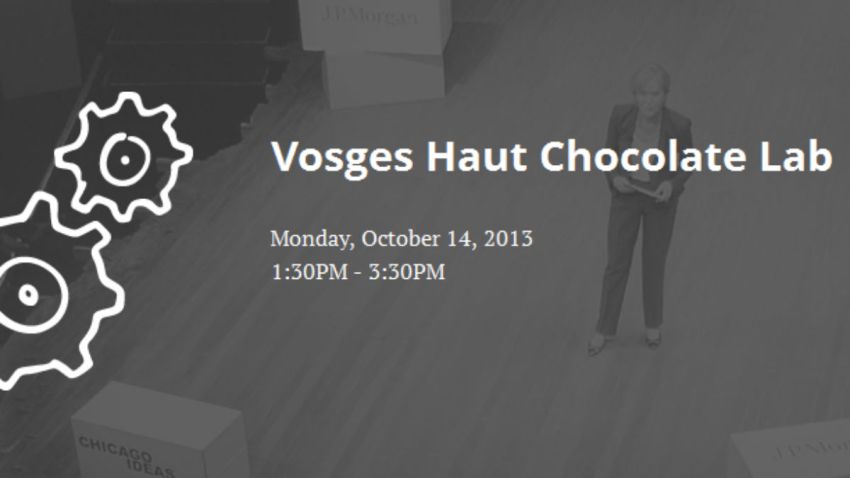 Chicago Ideas Week is coming back once again, and the third time around we're all hopefully more savvy about the event and what it offers. But nobody's an expert, and nobody can possibly be expected to catch everything they'd want at the annual gathering of minds from multiple disciplines all over our city from Oct. 14 through Oct. 20. Inc. Well's here to help.

The event: Vosges Haut Chocolate Youth Lab. You can find this fun mix of business and pleasure at the Vosges store, located at 2950 N. Oakley. It takes place Oct. 14 from 1:30 p.m. to 3:30 p.m. Tickets aren't available yet, but keep an eye out for them here.
Who is speaking: Vosges founder Katrina Markoff will host the event.
Why you should care: You get to make your own truffle--isn't that enough motivation? But in all seriousness, Markoff will show how she built her delectable company and how that can be applied to virtually any field. That kind of discussion will be perfect for blossoming entrepreneurs, so if you fit in that boat, this is definitely worth checking out.