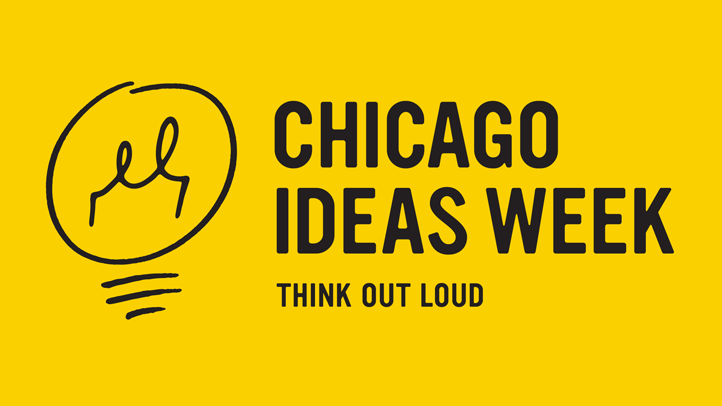 Hard to believe Chicago Ideas Week, the annual citywide festival that's intellectually-minded but completely open to anyone and everyone is now in its third year.

Even still, the events associated with it seem to get more appealing each year.
To wit, come Oct. 14-20, the top speakers include astronaut Buzz Aldrin, best-selling author Malcolm Gladwell, Iron Chef Cat Cora, plus big names in other arenas like comedian Tig Notaro, columnist Dan Savage and wildlife activist Kristin Davis. The number of speakers in full is expected to dwarf 2012's, so, it may be possible those names will yet be topped. Here's betting they will be.
Topics being discussed will range from the effect of social media in the Middle East, how anybody can truly help the environment and what it's like to be on the moon. Wonder who's gonna give that last one.
The events will run $15 per event — and you can check out ticketing information on ChicagoIdeas.com.
David Wolinsky is a freelance writer and a lifelong Chicagoan. In addition to currently serving as IFC's comedy, film, and TV blogger, he's also a comedy-writing instructor for Second City and an adjunct professor in DePaul's College of Computing and Digital Media. (He also co-runs a blog behind the DePaul class, DIY Game Dev.) He was the Chicago city editor for The Onion A.V. Club where he provided in-depth daily coverage of this city's bustling arts/entertainment scene for half a decade. His first career aspirations were to be a game-show host.