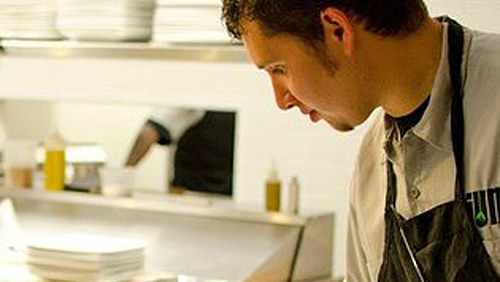 Summer is the season for interns.
Some are looking for some extra cash to support their freedom and some are padding their resume for approaching graduation, but regardless of their motives seasonal staff can be a great way to boost your company's performance over the summer months. It is important to make sure you ask the right questions when bringing on these kinds of employees, however. A few thoughtful considerations will keep you from getting a nasty surprise halfway through the season.
Do you have a place to live and access to transportation?
Some schools do not keep dorms available over the summer. Students who elect to stay in the city over the summer may have to find a temporary housing situation, and on a student's budget, that could be farther away than they might want. Make sure that they've found stable lodging and have a reasonable way of getting to work. If they aren't sure where they'll be sleeping each night, it's a gamble they'll make it into the office.
What is your availability?
Know as much as you can about a potential hire's schedule ahead of time. When does their last semester end? When does school start back up? Some students may take up more than one job or plan trips. Be aware of weekly availability as well as their expected date of departure so that you can make sure their employment is valuable for both your purposes and theirs.
Are you clear on the compensation for this job?
This one is always an important one, and it is vital to make sure all parties are on the same page. If you're offering an unpaid position, clarify whether you will be willing to give school credit for the work done. If travel costs aren't recompensed, make them aware of that. You don't want someone walking out in two weeks once they realize that those daily trips from the suburbs aren't going to be refunded.
Summer staff can bring fresh enthusiasm and a youthful outlook, providing a season of productivity and innovation. However, because these hires do not make the contractual commitment of a full employee, it is important to double-check the character and dedication of your candidates. Find the people who will give their all to even a short opportunity, and you may discover a pool of long-term potential.
Lauren Knight landed in Chicago after four years abroad with stints in Japan, New Zealand and Australia. Having had her share of pounding the pavement, she found a place here helping others find jobs at Shiftgig.com, the service industry job community. She now heads up content and HR for the site and fills her free time with Chicago's amazing dining, music and sports scenes.