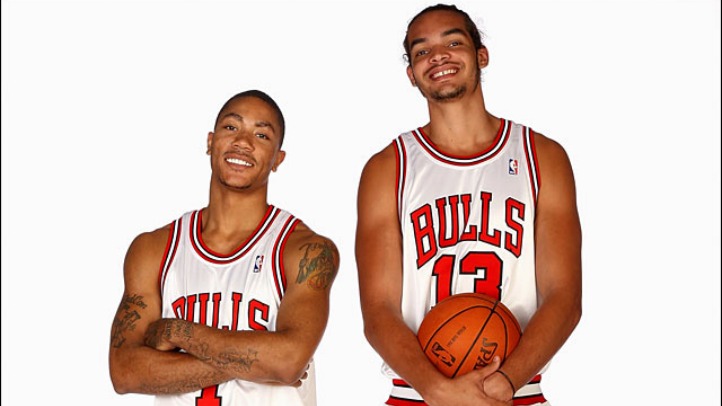 On Tuesday morning, the Chicago Bulls announced they will play their first ever preseason game in Brazil to kick off the 2013-14 campaign. The game will take place against the Washington Wizards on Oct. 12 at Rio de Janeiro's HSBC Arena.
Basketball fans in South America will have an opportunity to get their first up close and personal glimpses of Joakim Noah and Derrick Rose prior to the 2016 Olympic Games (presuming both participate) and see their countryman, Nenê, suit up for the Wizards
The contest is part of the NBA's "comprehensive global preseason schedule" that will feature the following games: Oct. 6 - Philadelphia 76ers vs. Uxue Bilbao Basket in Spain; Oct. 8 - Oklahoma City Thunder vs. Philadelphia 76ers in Manchester, England; Oct. 10 - Houston Rockets vs. Indiana Pacers in Manila, Philippines; Oct. 13 - Houston Rockets vs. Indiana Pacers in Taipei, Taiwan; Oct. 15 - Golden State Warriors vs. Los Angeles Lakers in Beijing, China, and the same two teams will face off again on Oct. 18 in Shanghai, China.
Said NBA Commissioner David Stern on the upcoming international schedule for several of the league's franchises, "Providing fans with an authentic NBA experience is an important part of our efforts to grow the game globally. This fall, nearly a third of our teams will embark on a global tour that will celebrate the game of basketball, give our international fans a chance to connect with NBA teams and players, and leave a lasting impact in each of the communities we visit."
Follow Outside Shot on Twitter (@Outside_Shot) for more Bulls news and information