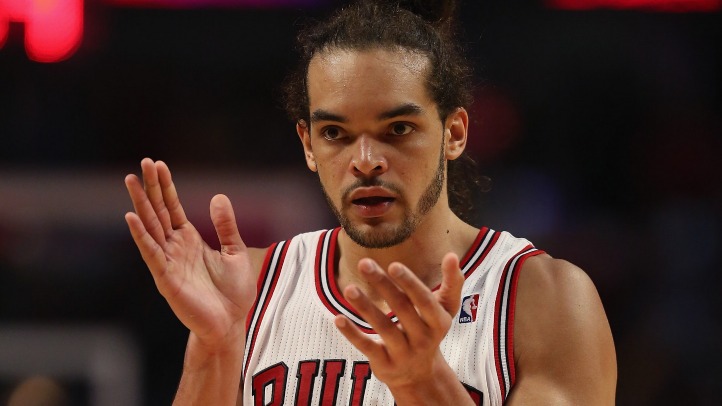 The Chicago Bulls face a winless Utah Jazz club on Friday night, and are fully aware that teams like that – playing with nothing to lose and hungry for their first win – are the most dangerous kind.
"We're playing against a very good team even though they're 0-5," Joakim Noah said to Bulls.com after the team's shootaround at the United Center Friday morning. "They have a lot of talented players and they're very capable, so we have to come with the right mindset tonight."
"We're not fooled by the record; they've played people tough," said Tom Thibodeau. "They had a tough loss to Oklahoma City, a game they easily could have won. [They] played very well at Phoenix and very well against Houston. They started the Boston game off very well. They're huge and they're tough, so we know we have to be ready."
Much has been made of the team's 1-3 start, from the critiquing of Derrick Rose and Joakim Noah, to the struggles on both offense and defense, or blown fourth quarter leads. You can point to any number of places to find the Bulls' deficiencies of late and quickly lose perspective that the team is just four games into an 82-game regular season.
But that doesn't change the fact that as many of the players and the head coach have stated, the team is a "work in progress."
"We've just got to concentrate on our improvement and to be more consistent for 48 minutes," said Thibodeau on what the team needs to do in order to get things turned around. "There are some things we've done well; obviously there are a lot of things we have to improve upon. But [we need] to be locked in to knowing our opponent well and to put all the necessary work into winning."
Which isn't something the Bulls have done a whole lot of so far this season, and has a lot of people talking.
"It's definitely a slow process," said Noah. "Everybody has something to say right now. Everybody has their opinions. It's all good. The truth is in the work. We've just got to keep grinding and keep working. When it starts clicking for us, when our stride comes, it's going to be good."