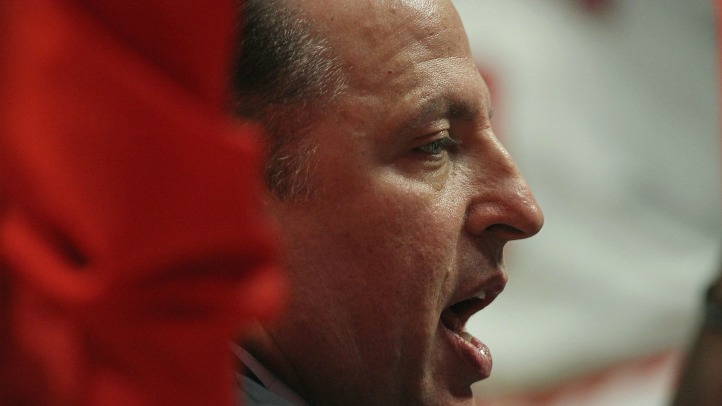 Going back to last season, rarely did you see Tom Thibodeau play Rip Hamilton and Carlos Boozer in the fourth quarter of games. Taj Gibson usually absorbed Boozer's minutes in the final stanza and Hamilton's time went to the now departed Ronnie Brewer and Kyle Korver.
But on Saturday against the Milwaukee Bucks, Thibs defied convention and played his two starters in the fourth quarter of what was a close game and the Bulls got a much needed win. Both players have been clearly frustrated by the trend, but Boozer was the one who spoke on it after Saturday's contest.
"Me and Rip talked about it before the game, just to be aggressive while you're out here, see what happens. That's kind of been our mentality the last few games and it was going great tonight. We want to be out there every fourth quarter, but that's Thibs' decision."
So was it a one-time thing or will the coach continue to lean on his two veterans in the fourth quarters more? The coach was reportedly dismissive on the subject of playing time, although he did praise each for their play.
"I thought [Boozer] was terrific. He played hard. I thought he made great effort on the board and the rebounding was a huge key," Thibodeau said. "I thought [Hamilton] played a good game. He got it in the post. He had a good balance, ran the floor hard. I thought he made a great effort in defensive transition. I thought he did a really good job."
For those who don't know, Boozer's fourth quarter benchings have largely been due to high defensive lapses and the aforementioned Gibson being more active on that end of the floor. As for Hamilton, last season his health was a major issue, and this season Thibodeau has been giving Jimmy Butler more looks at the off-guard position late in games.
But Taj hasn't been playing at the level we've grown accustomed to and Butler, although he's shown a great deal of improvement this season, is still trying to find his way.
Despite the competitiveness of both Boozer and Hamilton – and the obvious disappointment of not being relied upon late – they understand that Thibs runs the show, as do the other members of the team, whether they agree with the coach's decisions or not.
Said Joakim Noah, "I always tell Thibs how I feel. Sometimes he listens to me, sometimes he doesn't. Sometimes he gives me that look like, 'Are you [expletive] kidding me? Are you really telling me what to do right now?' Thibs is pretty stubborn and at the end of the day, he's a coach."