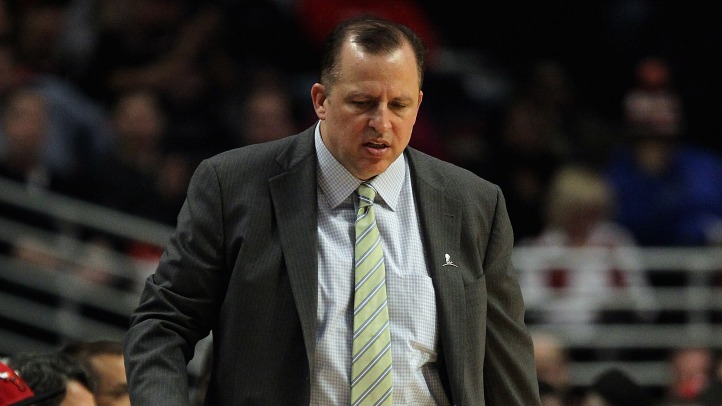 Tom Thibodeau will be on the sidelines Monday night coaching the Bulls against the Memphis Grizzlies after attending his father's funeral.

According to a Chicago Tribune report, the head coach missed the team's shootaround on Monday morning to attend services held in New Britain, Conn. for 83-year-old Thomas J. Thibodeu Sr.
The elder Thibodeau passed away on Christmas Day.
Assistant Adrian Griffin ran the morning shootaround which was held at FedEx Forum.
The Hartford Courant ran an obit for Thibodeau Sr. that read, in part, "He loved basketball and passed his passion for the game down to all of his children. He was an avid fan of St. Bonaventure and the Chicago Bulls. He had the honor of riding on a duck boat during the 2008 World Championship Boston Celtics Parade and commented that he never saw so many happy people in one place, which brought him great joy."
Thibodeau was an assistant coach under Doc Rivers when the Boston Celtics defeated the Los Angeles Lakers for the 2008 NBA Championship.