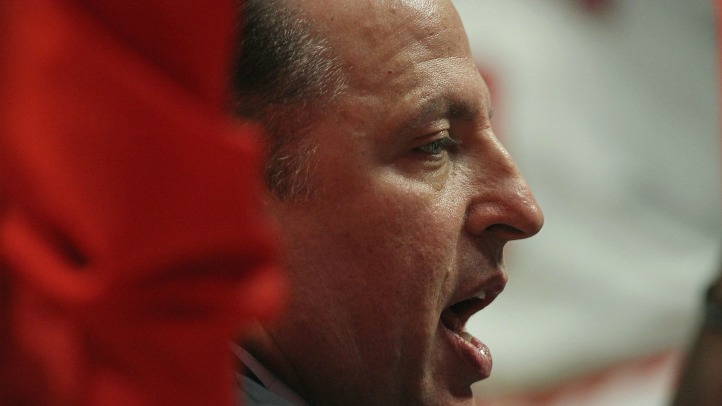 Tom Thibodeau is known for being a disciplined coach and he expects the same discipline from his players. His intense approach to the game and the subsequent success he's seen on the court thus far makes it hard to argue with is process.
Thibs was the fastest head coach to get to 100 wins, he finished with the best record in the NBA two years in a row, made an Eastern Conference Finals and turned Derrick Rose into the youngest MVP ever. Needless to say, he's an excellent NBA head coach, but he's certainly not without his flaws.
One of those flaws was on display Monday afternoon during the Bulls matinee contest with the Charlotte Bobcats. Charlotte, having lost 18 games straight, came into Chicago with nothing to lose, and the Bulls, they came into the game flat.
The Bobcats seemed to have more energy and more bounce and the Bulls seemed lethargic and almost played like they were expecting Charlotte to give the game away at some point. But that never happened.
Mike Dunlap, in his first ever stint as a head coach in the NBA, outcoached his sideline counterpart in Thibodeau by employing a very simple strategy that the Bulls could never recover from.
"In the fourth quarter, I put the playbook in the freezer and just let our guys go at them," said Dunlap on Monday. There's nothing complex about that. He just let his guys play basketball and the result speaks for itself.
Obviously, basketball is game of discipline on the offensive and defensive sides of the ball. Coaches spend hours upon hours in preparation and developing systems based on their personnel and how they'd like to see their team play.
Thibodeau's system has clearly driven the Bulls to success, but sometimes – and in some games – it's OK to abandon the system and let your players go out there and just do what they do. For a coach who's big on being able to trust his players, turning them loose sometimes is the ultimate display of trust, on both sides.
Dunlap turned his players loose on the Bulls and they won. Thibodeau stifled his team by forcing them to continue to run a system the Bobcats continually broke down and they lost. It's these kinds of games that tend to frustrate these hyper-competitive and extremely talented athletes.
The Bulls players saw what Charlotte was doing on the court and instinctively they wanted to go back at them, but Thibs never allowed it. Instead, he chose to stick with the system, good or bad, win or lose, and the end result was an embarrassing loss to a team the Bulls had no reason falling to.
Subsequently, the frustration and disappointment inside the Bulls locker room after the loss was eerily similar to when Derrick Rose tore his ACL. There was a dead silence as guys were just sitting in their lockers with their heads down, feeling the full embarrassment of what happened. You don't want to be the team that drops a game to a squad with a losing streak in the teens. Especially when you know you're the more talented group.
Tom Thibodeau is the best coach this city has seen since Phil Jackson's departure, but sometimes he needs to get out of the way of himself and his players and read the game the way they're reading it. These guys are professionals. They know how to play the game and sometimes, in certain situations, you just have to let them do that.
Follow "Outside Shot" on Twitter (@Outside_Shot) for more Bulls news and information.