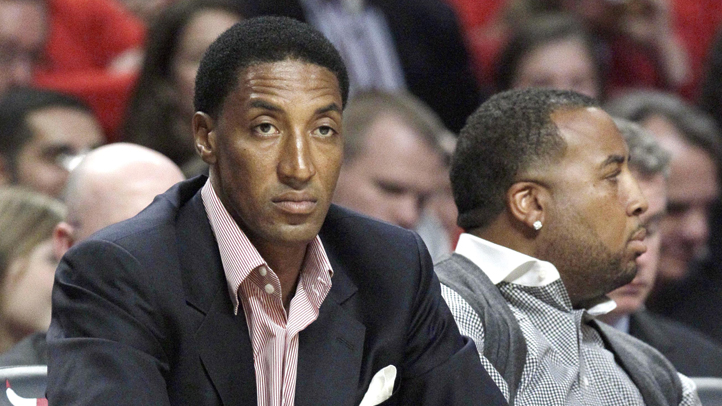 Former Chicago Bulls great and NBA Hall of Famer has reportedly left the Malibu-Lost Hills Sheriff's Department after voluntarily turning himself in for questioning about his alleged involvement outside of a local restaurant.
Pippen has not been charged with a crime, according to Malibu-Lost Hills' Lt. Detective Dave Thompson.
According to the local police report, deputies responded to a call regarding an altercation at a restaurant located in the 22700 block of Pacific Coast Highway, Malibu on Sunday. The restaurant has since been identified as Nobu Malibu.
Deputies, upon their arrival, were said to have come in contact with an injured male adult, who was subsequently transported to a local hospital for treatment of an alleged head injury. The man was said to have been treated and then released on Monday morning.
Witness statements allegedly identified Scottie Pippen as one of the individuals involved in the altercation to which he could be formally charged with assault with intent to commit great bodily injury – a felony.
Normal 0 false false false EN-US JA X-NONE /* Style Definitions */ table.MsoNormalTable {mso-style-name:"Table Normal"; mso-tstyle-rowband-size:0; mso-tstyle-colband-size:0; mso-style-noshow:yes; mso-style-priority:99; mso-style-parent:""; mso-padding-alt:0in 5.4pt 0in 5.4pt; mso-para-margin:0in; mso-para-margin-bottom:.0001pt; mso-pagination:widow-orphan; font-size:12.0pt; font-family:Cambria; mso-ascii-font-family:Cambria; mso-ascii-theme-font:minor-latin; mso-hansi-font-family:Cambria; mso-hansi-theme-font:minor-latin;}
Follow Outside Shot on Twitter (@Outside_Shot) for more Bulls news and information