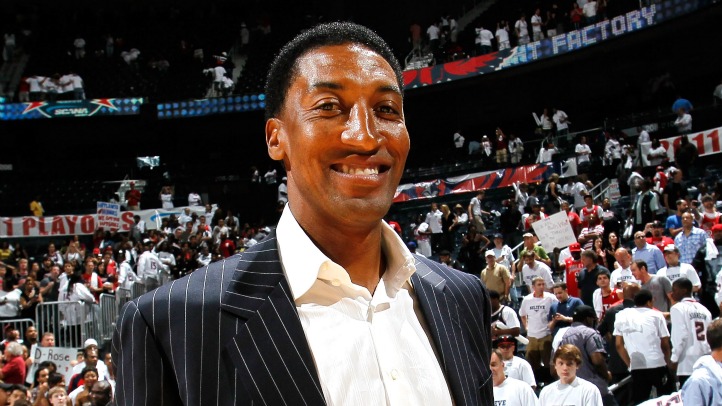 Scottie Pippen is an NBA Hall of Famer, one of the league's Top 50 all-time players, and one of the Chicago Bulls' greatest ever. Apparently, he's also pretty good in a street fight as well.
Pippen was involved in an altercation outside of Nobu, an upscale restaurant located in Malibu, Calif., according to the Chicago Tribune.
Following the incident, a man was reportedly required transported by ambulance and received medical attention at a local hospital.
Police were called but by the time they arrived, Pippen had already left the scene.
A Los Angeles County Sheriff's Office spokesman said Pippen could face charges in the incident.
There is no information as to why the incident happened or what started the fight as this story is still developing.
But what is clear is that a 47-year-old Scottie Pippen isn't the sort of guy to be trifled with, especially after dinner.
Normal 0 false false false EN-US JA X-NONE /* Style Definitions */ table.MsoNormalTable {mso-style-name:"Table Normal"; mso-tstyle-rowband-size:0; mso-tstyle-colband-size:0; mso-style-noshow:yes; mso-style-priority:99; mso-style-parent:""; mso-padding-alt:0in 5.4pt 0in 5.4pt; mso-para-margin:0in; mso-para-margin-bottom:.0001pt; mso-pagination:widow-orphan; font-size:12.0pt; font-family:Cambria; mso-ascii-font-family:Cambria; mso-ascii-theme-font:minor-latin; mso-hansi-font-family:Cambria; mso-hansi-theme-font:minor-latin;} Follow Outside Shot on Twitter (@Outside_Shot) for more Bulls news and information